-B-
Badger - "One Live" (Atlantic 1973)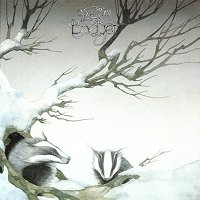 Tony Kaye did obviously have some problems with finding out what bands he wanted to play with in the early 70's. After leaving Yes when they really started to get the grip, he formed Flash with former Yes- member Peter Banks. After just one album he left and then formed another progressive group, Badger. For some strange reason, Badger chose to record their debut-album live in concert instead of in the studio. The result is not so very complex or challenging, but still a very nice and enjoyable piece of early 70's progressive rock. The most surprisingly thing is probably that Kaye used Mellotron on this album, an instrument he's always stated that he hates (check your ears, man!). Some of the tracks have some really embarrassing Christian lyrics, but the music is fortunately good enough to make you forget about that. The album opens with "Wheel of Fortune", an energetic track with catchy melody-lines and extended solos. Quite representative for the rest of the album. "Fountain" includes some very tasty moog-playing from Kaye, while his past in Yes shines through on "Winds of Change". "River" is a more basic and rocking track. I think this and "The Preacher" are the least interesting tracks on the album. The closing number "On the Way Home" is one of the best tracks on the album. The first part of it varies between a heavy riff and a wonderful melodic ballad before the track builds up to a very energetic finale with Kaye's excellent organ-playing in front. But I really have to close my ears for these truly overt-the-top Christian lyrics. The band made another album called "White Lady" before they disbanded, but that one is supposed to be rather weak and uninteresting.
Il Balletto di Bronzo - "Ys" (Polydor 1972)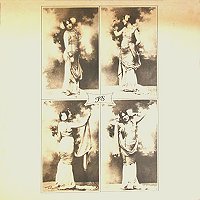 These Italian guys had released their debut-album "Sirius 2000" two years earlier. The album consisted of Hendrix-influenced hard rock, but the group took a completely different turn with their second and best album "Ys" where they developed a quite unique sound and style of progressive rock. "Ys" is an album that is not easy to describe, as it actually doesn't remind me of any other band. Some of the disharmonic elements may bring King Crimson to mind, but the band's sound was still none others than their own. The album was divided into 5 parts: an introduction, three "incontros" and an epilogue. The music is often chaotic, disharmonic, noisy and very energetic but also carefully structured and written. There are also some quieter parts where the shimmering organ, mellotron and the haunting Italian vocals creates some truly wonderful and mystic atmospheres. The use of some female vocal-harmonies on a few parts only makes the dreamy and sinister feel of the album even stronger. The guitarist sometimes uses a very weird and vibrating sound, and this can be heard on the first incontro and on the epilogue. "Ys" was easily one of the best and most original albums to come from the Italian progressive rock scene.
Label
Banco Del Mutuo Soccorso - "Banco Del Mutuo Soccorso" (Ricordi 1972)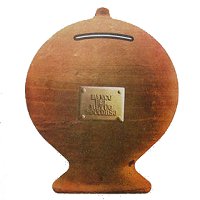 Next to Premiata Forneria Marconi., Banco Del Mutuo Soccorso were the best-known and most successful Italian progressive rock band. Their sound was strongly distinguished by the powerful and emotional vocals of Francesco DiGiacomo, the complex keyboard work of brothers Gianni and Vittorio Nocenzi and the guitar of Marcello Todaro. Their self-titled debut was an extremely promising start, even if their keyboard-sound was not fully developed as they didn't use any synths yet. The album starts with a short medieval piece, before the energetic "R.I.P." starts. This is a really good song that demonstrated most sides of the group, like the dramatic vocals and the complex instrumental parts. "Passaggio" is a very short and beautiful piece played on harpsichord. "Metamorfosi" is a lengthy and complex track with many good keyboard-themes, although the re-recorded and expanded versioin on "Banco" three years later perhaps was even better. The 18-minute "Il Giardino Del Mago" has some aggressive organ relived by some very beautiful parts with clarinet and strong melodies. "Traccia" is a short instrumental that closes what should be counted as one of the strongest debuts in progressive rock history.
Banco Del Mutuo Soccorso - "Darwin!" (Ricordi 1972)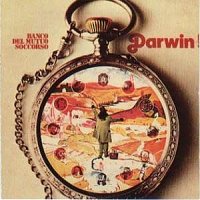 Banco Del Mutuo Soccorso obviously experienced a blast of creativity early in their career, as they followed up their classic debut with the even more impressive "Darwin!" later the same year. This concept album about the evolution could also very well be the band's definitive artistic statement. Much of the material on the record has a quite dramatic and intense feel, especially on side one that was made up of two lengthy pieces. First out is the nearly 14-minute "L'Evoluzione" that featured plenty of strong, dramatic melodies, complex chord changes and the first and some of the best examples of the Nocenzi brother's very creative use of synths. The musical drama is maintained by the nearly 9-minute "La Conquista Della Posizione Eretta" that follows. Most of the track is a complex instrumental with more of the Nocenzi brother's impressive keyboards, and with an overall quite dark tone actually. The theme accompanied by Pierluigi Calderoni's powerful timpani is especially eerie. The track ends with an emotional vocal part, giving it a musical structure similar to "Metamorfosi" from the debut. This is simply progressive rock at its very best. The second side consisted of shorter tracks, but with the same complexity and quality as the ones on the first side. "Danza Dei Grandi Rettili" is a catchy, jazzy instrumental where the synths seem to mimic some sort of brass to very cool effect. "Cento Mani E Cento Occhi" is the most complex track of the second side, starting very intense, energetic and chaotic, but gradually getting more melodic and harmonic. The beautiful ballad "750.000 Anni Fa...L'Amore" shows DiGiacomo from his strongest side, as well as featuring a symphonic instrumental mid-part with more distinctive synths. The spooky and spoken vocal part of "Misere Alla Storia" has a very theatrical feel, but most of the track is based around an organ-riff that must have made Keith Emerson jealous. The album ends on a rather modest note with "Ed Ora Io Domando Tempo Al Tempo (Ed Egli Mi Risponde: Non He Ho!)" that sounds like some sort of Italian folk-song in a progressive arrangement. "Darwin!" remains one of the best albums to come out of the Italian 70's progressive rock scene, and that's no small achievement at all.
Label
Banco Del Mutuo Soccorso - "Io Sono Nato Libero" (Ricordi 1973)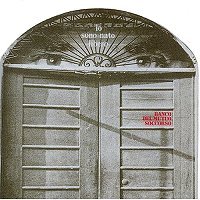 On the third album, the synthesisers had become even more dominant and strengthened the band's already very distinctive sound. They had also got a new guitarist in Rodolfo Maltese. Right from the start with the 16-minute "Canto Nomade Per Un Prigioniero Politico" you already know that you're in for some typical 70's progressive rock at its best. This is a very good track in the typical Banco Del Mutuo Soccoros style, with dramatic vocal parts and impressive and lengthy instrumental passages. "Non Ni Rompete" is an acoustic, almost folky track with a very nice vocal-theme, and it quickly became one of their most loved songs. "La Citta' Sottile" is a piano dominated track with a nice atmosphere to it. The nearly 10-minute "Dopo...Niente E' Piu' Lo Stesso" is another breathtakingly complex progressive rock track where the band showed that they could rival any British group. A funny thing about this track is that it includes a theme from "Canto Nomade Per Un Prigioniero Politico ". With "Io Sono Nato Libero", Banco Del Mutuo Soccorso had released their third classic album in a row.
Banco - "Banco" (Manticore 1975)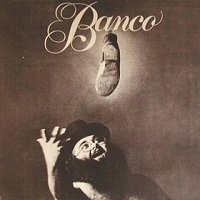 In 1975, the band finally realised that they were too good to remain unknown outside the borders of Italy, and did what Premiata Forneria Marconi had done two years before them: signed a deal with Manticore and released a series of albums with English lyrics aimed at the international market. The name was also shortened to just Banco. The record consisted of tracks from the debut and "Io Sono Nato Libero" with English lyrics. The tracks from the debut had also been completely re-recorded, and were actually technically superior to the original versions. "Metamorphosis" had been extended with 5 minutes, and it revealed itself in this version as one of the band's definitive classics. Fans of classic, keyboard-based 70's progressive rock will eat this up. "Outside" (named "R.I.P." in its original version) sounds more mature and developed here, and both this and "Metamorphosis" benefits from the addition of synths that gave them a depth and atmosphere that the original versions lacked some of. "Non Ni Rompete" and "Dopo...Niente E' Piu'Lo Stesso" from "Io Sono Nato Libero" had been transformed into "Leave Me Alone" and "Nothing's the Same" and was mostly unaltered, except for the English lyrics of course. The band's signature-theme "Traccia II" was also included in both its original version and a new and quite spacey one called "Chorale". And let's not forget about the excellent bonus in form of "L'Alberto del Pane (The Bread Tree)". This was a great song in the classic Banco del Mutuo Soccorso style, and only available on this album. "Banco" is essential stuff for all fans of classic 70's progressive rock, and was in my opinion more interesting than Premiata Forneria Marconi's attempts at international albums.
Banco - "Garofano Rosso" (Manticore 1976)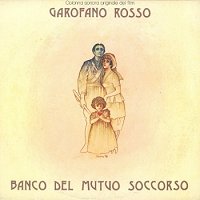 It was a quite risky move to follow up their important international debut with such an untypical album as an instrumental soundtrack to Luigi Faccini's movie "Garofano Rosso" (titled "The Red Carnation" internationally). The absence of DiGiacomo's vocals makes the album an anomaly in Banco's catalogue, although a very good one. The best comparison musically would be to imagine the Banco sound fused with Goblin and Camel's "The Snow Goose". The similarities to "The Snow Goose" is especially apparent on short and atmospheric interludes as "Quasi Saltarello" while a track like "Suggestioni di un Ritorno in Campagna" reminds of their fellow countrymen Goblin. Other highlights include "Tema Di Giovanna" and the title-track. Several themes of the latter are used in other tracks on the album. The two opening tunes "Zobeida" and "Funerale" were actually not included in the movie, but are among the best tracks here as well. "10 Giugno 1924" is the only track that doesn't work all that well without the pictures it was composed for. But most of the album is really strong, although it probably confused some of the new listeners to the band back in 1976.
Label
Banco - "As in a Last Supper" (Manticore 1976)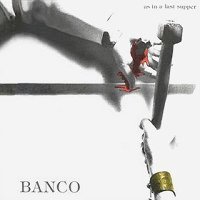 Banco went back to vocals again with "As in a Last Supper" that was yet another first rate work of progressive rock that should have given the band the international success they deserved. But while Premiata Forneria Marconi's timing had been perfect back in 1973 with "Photos of Ghosts", 1976 proved to be a bit too late for an Italian progressive rock band to make much of an impression internationally. The best-known track on the album is probably "The Spider" but the album also offered other gems. Among them were "Slogan", "They Say Dolphins Speak" and the irresistible and ultra-typical Italian sounding "Voilà Midae". There are also two beautiful ballads here in form of "John has a Good Heart, but..." and "The Night is Full". The lyrics are also worth mentioning as they were some of the most ambitious the band ever wrote, and seemed to be of a very spiritual kind. But again, this stuff was of course too good to appeal to the mainstream audience in 1976 and the album turned out to be Banco's last on Manticore.
Peter Banks - "Peter Banks" (Sovereign 1973)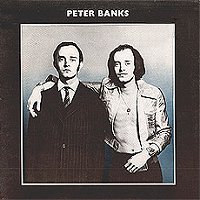 Peter Banks is of course best known as the guy who played guitar in Yes before Steve Howe came into the fold. After leaving Yes he formed the band Flash who released three decent albums before breaking up in 1973. Later the same year he released this self-titled solo album that featured such prominent guests as Jan Akkerman, Phil Collins, Steve Hackett and John Wetton. Side one of the album could very well be the best thing Banks ever did after leaving Yes. It's a bunch of continuously flowing compositions with themes like kings, battles and knights that create a conceptual piece of instrumental guitar-based progressive rock with an impressive range of different moods. It starts with a tender and atmospheric opening played on a single electric guitar (undoubtedly by Akkerman). From there it goes through rural acoustic duets, heavy riffs, moody improvisations and some jazzy jams. Banks himself also adds some tasty Moog to the sound, and one of the main themes is actually played on that instrument. The second side is compositionally less convincing, but still not bad. It starts with "Beyond the Loneliest Sea" that consists of lots of Spanish guitar above Akkerman's trademark sounds, along with some simplistic chords on el-piano by Banks. The nearly 14-minute jam "Stop That!" features lots of battles between Banks and Akkerman. However, Akkerman proves not surprisingly to be the technically most accomplished of the two, wrenching out lots of fast and virtuoso solos, while Banks most of the time prefers to churn out his typical jazzy chords. "Get Out of My Fridge" opens with some muscular bass-lines, but turns quickly into a jam that sounds quite a lot like the previous one, although 10 minutes shorter. "Peter Banks" showed clearly that he had the potential to become an interesting progressive rock solo artist, but chose instead to disappear from the scene for the rest of the 70's.
Label
Banzai - "Hora Nata" (Delta 1974)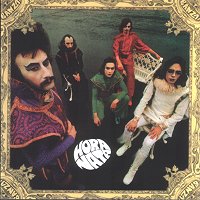 Banzai was along with Machiavel one of the symphonic progressive rock bands to come from Belgium in the 70's. Their only album consisted of complex 70's symphonic progressive rock as typical and traditional as it possibly can get. Main influences were clearly Yes, Genesis, Focus and some Gentle Giant. Three of the five tracks are pure instrumentals, while "Try" and "Three Magicians" features vocals. Especially "Try" has some convincing Yes-like vocal-harmonies. Personally I feel that "Obelisk" and "Hattrick" are the best tracks. Both have a great degree of complexity, and the melodic guitar-playing reminds a lot of Jan Akkerman. But the whole band sounded like accomplished musicians. A few passages also include some orchestration. "Hora Nata" is derivative and not very original in any way, but it's still quite solid stuff if you can't get enough of that classic 70's symphonic progressive rock sound.
Barclay James Harvest - "Barclay James Harvest" (Harvest 1970)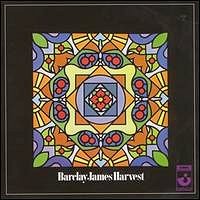 Barclay James Harvest is a well-known British band with a strong influence from The Moody Blues. Their self-titled debut seemed although to be more in the vein of late 60's psychedelic rock with a few symphonic and progressive tendencies, especially on "The Sun Will Never Shine" and "When the World Was Woken". The two main songwriters in the band were guitarist John Lees and bassist Les Holroyd, and they would usually sing on their own songs, just like their influences in The Moody Blues. Keyboardist Stewart "Wooly" Wolstenholme contributed with lots of grandiose and symphonic keyboard-arrangements consisting of mellotron, organ and synths. The earliest albums also used orchestral arrangements from time to time with varying degree of success. The album offered one of their most grandiose and dramatic pieces with "Dark Now My Sky" and the band would never again create such theatrical drama as this. "Mother Dear" and the atmospheric "The Iron Maiden" are both pleasant ballads with nice harmonies, while "Taking Some Time On" and "Good Love Child" showed the more rocking side of their early sound. A decent debut, but musically not very representative for the band.
Barclay James Harvest - "Once Again" (Harvest 1971)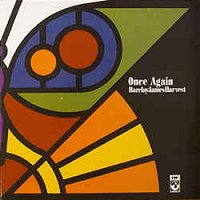 BJH's second album is easily the best of their earliest albums released on the Harvest label. The psychedelic tendencies of the debut were mostly gone (with the possible exception of "Happy Old World"), and the band had now turned to their very Moody Blues-influenced symphonic progressive rock. They proved that they could clone the sound and style of The Moody Blues quite well in the opener "She Said" and "Song for Dying". The voice of Lees even sounded nearly exactly like Justin Hayward. The album also featured BJH's signature tune in the utterly beautiful "Mocking Bird" but this studio recording is far from the best version that exist of this track, as the orchestra manages to make a chaotic mess of the instrumental ending that ruins half of the track. The band would fortunately perform the song in a much better way on several live-albums. Another very beautiful tune is "Galadriel" but "Ball and Chain" also showed that the band could rock quite hard and heavy if they wanted to. This is mostly a strong album, even if it rarely manages to be much else than a Moody Blues-clone.
Barclay James Harvest - "Everyone is Everybody Else" (Polydor 1974)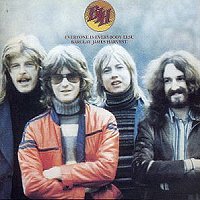 BJH was pretty much in ruins and without a label after releasing two very unsuccessful albums after "Once Again" on Harvest. However, they secured a deal with Polydor and would slowly start to build a much more successful career. "Everyone is Everybody Else" was the first album for their new label, and showed that the band had got a better and more polished production than the albums on Harvest, and this actually helped them to develop a sound that was more their own. The record featured several well-known BJH-classics, including "Child of the Universe" and "For No One". Holroyd also delivered one of his very best tunes ever with the excellent "Crazy City" that managed to combine a heavy and powerful riff with mellotron and an incredibly catchy chorus. He also collaborated with Wolstenholme on the shamefully overlooked and beautiful "Paper Wings". "See Me See You" showed that the Moody Blues-influences still were here to a certain degree, while "Poor Boy Blues" and "Mill Boys" was more country/folk-flavoured. "Everyone is Everybody Else" would for several years remain BJH's most solid and consistent release.
Barclay James Harvest - "Time Honoured Ghosts" (Polydor 1975)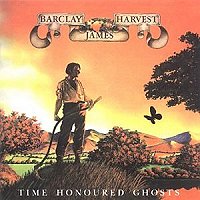 A quite decent album, although a bit generic and formulaic. There was nothing new here; just the usual mix of sweet symphonic songs relieved by some more acoustic and down to earth tracks. There are some strong melodies here like "In My Life", "Moongirl" and "Hymn to the Children", but tracks like "Jonathan" and "Song for You" are saved only by Wolstenholme's beautiful and symphonic keyboards. "One Night" was the first of Lees' songs about his obvious obsessions about sexual matters, and told the story of a meeting with a prostitute. The best-known song on the album was the short "Titles" where the lyrics consisted of titles from several songs by The Beatles! And "Beyond the Grave" was the first in a string of very symphonic and orchestral tracks from Wolstenholme. BJH has made better albums than "Time Honoured Ghosts" but they have also made MUCH worse ones.
Barclay James Harvest - "Octoberon" (Polydor 1976)

"Octoberon" gave BJH their first taste of real success, as it featured Holroyd's "Rock'n'Roll Star" that well deservedly became their first hit and one of the band's best known tunes. But the album could also offer far more symphonic tracks, like Wolstenholme's superb "Ra" and Lees' controversial "Suicide?". The latter features some sound-effects at the very end that in a rather tasteless way sums up the lyrics. "Believe in Me" was an unusually complex song for being BJH, and "May Day" is an overlooked classic. But not everything here is great. Holroyd's opening track "The World Goes On" is a somewhat tedious and mediocre song that drags on for far too long. And Lees' attempt at hard rock in "Polk Street Rag" (another tune with lyrics related to sexual themes, this time a porn-cinema) is rather half-assed. But most of the album still showed that BJH finally was on their way to a definitive breakthrough, and it would come with the next record.
Barclay James Harvest - "Gone to Earth" (Polydor 1977)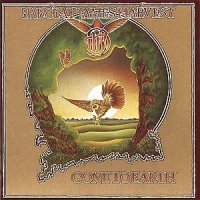 On "Gone to Earth", BJH dropped all ambitions about being complex as they never were the band for that anyway. Instead they focused on what they did best: writing sweet, symphonic and strongly melodic tunes without any interrupting elements or unnecessary turns. This resulted in their most successful and popular album, and it was housed in one of the most beautiful die-cut covers ever. Lees' "Hymn" opened the album, and it quickly became one of BJH's most loved songs. Another winner in the form of the beautiful and romantic "Love is Like a Violin" followed this track. Things got a bit more up-tempo and cheerful with Holroyd's "Friend of Mine" that partly sounded like some of the folk/country-influenced songs he did on "Everyone is Everybody Else". The band also chose to do a re-written version of "Nights in White Satin" called "Poor Man's Moody Blues" that immediately became a permanent part of their live-set. "Hard Hearted Woman" was a song in the same vein as "Rock'n'Roll Star" and would yet be another winner on stage. Wolstenholme delivered "Sea of Tranquillity" and only "Ra" is next to it as the best song he ever wrote in BJH. Holroyd's "Spirit on the Water" has a pleasant, laid-back and atmospheric melody and lyrics that took a clear stand against the hunting and extinction of seals. "Leper's Song" is a powerful and more rock-orientated tune, while anthemic "Taking Me Higher" closes the album in a more modest way. BJH would never again be more focused than they were on this album, and it represents the band at their peak in the 70's.
Peter Baumann - "Romance '76" (Virgin 1976)
Tangerine Dream-member Peter Baumann's first solo-album from 1976 is very much what you could expect. This is typical German 70's electronic progressive music sounding EXACTLY like what Tangerine Dream was doing around the same time. Actually, "Bicentennial Presentation" and "Phase by Phase" sounds so much like TD's "Stratosfear"-album from the same year that they're almost redundant if you already have that album. But of course, both tracks are still excellent if you're into this kind of progressive music. The title-track reminds me slightly of "Spiral"-styled Vangelis, although the similarities disappear when the very typical TD-Mellotron starts. The main theme of the track is played on el-piano and I can't actually remember that instrument being used on any of TD's 70's albums. Side 2 consists of a long suite called "Meadow of Infinity". Baumann experiments with a real orchestra, choir and percussion on parts of this track. The first part doesn't work all that well and seems to go nowhere most of the time. But it all gets better when the suite is broken up in the middle by a percussive and mystical part called "The Glass Bridge" where Baumann manages to make some haunting atmospheres. The highlight of the whole album comes when the track builds up to an orgasmic Mellotron-finale with a Mellotron-sound that only a member of the classic TD-line up could have created. This album is a nice addition to any Tangerine Dream fan's collection and to listeners of 70's progressive electronic music in general.
David Bedford - "Star's End" (Virgin 1974)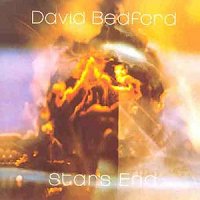 The name David Bedford should be familiar to many of you from the best works of Mike Oldfield, where Bedford often appeared both as a musician and arranger. He was educated at the Royal Academy of Music, and his own albums were very ambitious works and often influenced by modern classical music and avant-garde. "Star's End" was his second album but his first on Virgin and the first in a string of excellent mid-70's releases from Bedford. The album was made up of one 45-minute long continuous suite performed by the Royal Philharmonic Orchestra with Mike Oldfield on guitar. The mood and atmosphere of the piece is dark, mystic, sinister, spacey and gloomy with lots of disharmonic elements. There's a few quite simple and dark themes that are repeated on both sides of the album, making the whole piece really work as ONE continuous thing and not just a bunch of random ideas glued together to a whole. The guitar-playing by Oldfield is just as beautiful and emotional as we are used to from his excellent 70's releases and very well integrated with the orchestra. If I should find any progressive music to compare this to, then it must be Tangerine Dream in the Ohr-period (1970-73) and early Klaus Schulze. The fact that the music is played with an orchestra instead of electronics gives is a different sound, but the atmosphere, feel and compositional style are quite similar (the cover was even designed by Monique Froese!). "Star's End" will surely satisfy you if you're out for a really challenging and demanding listen.
David Bedford - "The Rime of the Ancient Mariner" (Virgin 1975)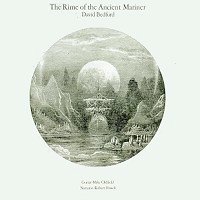 Bedford's third release intended to give musical descriptions of several parts from Samuel Taylor Coleridge's famous poem "The Rime of the Ancient Mariner", and it resulted in a very dramatic, atmospheric and theatrical piece of music. It was also much closer to conventional progressive rock than "Stars' End" as the orchestra had been replaced by piano, organ, flute and synths. Mike Oldfield contributed with more excellent guitar-work and there was also a narrator who read a few lines from the poem. Structurally it was another album-length suite and the compositional style was still quite weird and experimental. Some parts of the album also moved toward minimalism, and it works very well, creating an atmosphere that perfectly fits the poem. Bedford also integrated the medieval-theme "La Mourisque" and a beautiful arrangement of the old sea-shanty "The Rio Grande" into the piece. Just the same thing that Mike Oldfield did with "Sailor's Hornpipe" on "Tubular Bells". If you can imagine that Oldfield had been more experimental and more orientated toward avant-garde, then this is maybe what his own albums would have sounded like. "The Rime of the Ancient Mariner" should be a winner with adventurous progressive rock fans who wants a really unique piece of atmospheric music that will carry them away and give food for their fantasy.
David Bedford - "The Odyssey" (Virgin 1976)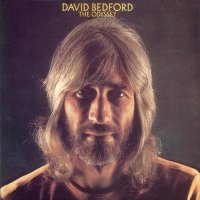 Bedford turned his attention to yet another famous poem for his fourth album, this time no less than Homer's "Odyssey". Musically it's a quite different beast from "The Rime of the Ancient Mariner", as "The Odyssey" is a pure electronic progressive album with few other instruments than organ and synths. But there are also guest appearances from Mike Oldfield and Andy Summers on guitar, and The Queen's College Choir contributes with some mystical chorales on the two tracks with vocals. The whole album is tied together by a short and very simplistic theme called "Penelope's Shroud" that appears between each track of the record (the events of the story that has inspired all the tracks are carefully explained in the sheet inside the cover). "King Aeolus" and "The Phaeacian Games" are both very beautiful themes with fantastic atmospheres, and surprisingly accessible for being Bedford. "King Aeolus" returns in "Schylla and Charybdis", but now slightly faster and combined with a more sinister theme where the mood makes me think of Klaus Schulze's "Wahnfried 1889". The vocals on "The Sirens" and "Circe's Island" are eerie and beautiful at the same time. The album closes with the surprisingly brutal and dramatic rhythms of "The Battle in the Hall". After climaxing in a crescendo of disharmonic noise it finally slows down and goes into the theme from "The Phaeacian Games". "The Odyssey" is in my opinion Bedford's finest work.
Next Page