Alice Cooper - "Love it to Death" (Warner Bros. 1971)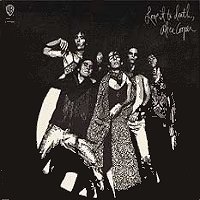 No other artist/band made more outrage and controversy during the '70s than Alice Cooper. With songs about death, violence, insanity, rebellion and perverse sex and a frightening stage show that included more blood and gore than an average slaughterhouse, Cooper and his band shocked the world and became an instant legend. After releasing two crappy and amateurish albums, Cooper & co were graced by the genius of producer Bob Ezrin who transformed them from a sloppy garage-band and into one of the best rock acts to come from America in the '70s. "Love it to Death" includes one of the definitive Cooper-anthems in the classic hit "I'm Eighteen". "Caught in a Dream" and "Is It My Body?" were other short and catchy tracks that became favourites in Cooper's live-repertoire. The 9-minute voodoo-influenced epic "Black Juju" and the scary tale about insanity in "Ballad of Dwight Fry" showed both the theatrical side of Cooper's music that would become more dominant and important with each album. But the album offered more short and catchy rockers with "Long Way to Go" and the provocative "Halloweed Be My Name". The lyrics of the latter included the lines "cursing the lovers/cursing the bible/yelling at fathers/screaming at mothers" and that was all you needed to shock and get banned in '71! The only track that I don't care much for here is the closing number "Sun Arise". An uninteresting cover-version of an uninteresting song. But the album is still Cooper's first classic and one of his best ever.
Alice Cooper - "Killer" (Warner Bros. 1971)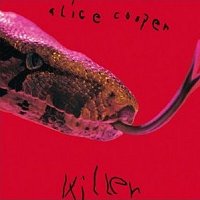 "Love it to Death" was a great success, so Cooper wasted no time and recorded and released the follow-up later the same year. "Killer" is maybe Cooper's most progressive album. It includes the very impressive and complex epic "Halo of Flies" that easily could rival many progressive rock bands of the same time. Producer Ezrin had also started to experiment with grandiose arrangements, including strings on both "Halo..." and "Desperado". The title-track was another very complex piece that included some of the most sinister and frightening passages ever to be found on a Cooper-album. This really sounds like a journey into the twisted and dark mind of a killer! "Dead Babies" had also some progressive tendencies, and Cooper would cut up baby dolls when this song was performed on stage. The rest of the album consisted of short but strong anthems like the muscular rock'n'roll of "Under My Wheels" and the catchy "Be My Lover". "You Drive Me Nervous" kicks some big time ass, but "Yeah, Yeah, Yeah" sounds somewhat limp and half-assed in my ears. But don't care about that as "Killer" is one of Cooper's finest hours, and many progressive rock fans have this as their Cooper-fave.
Alice Cooper - "School's Out" (Warner Bros. 1972)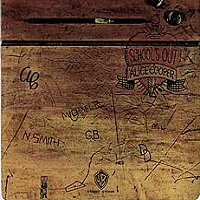 The title-track of Cooper's 5th album would become his greatest hit and signature tune. "School's Out" was an angry and provocative hard rocker that perfectly suited all kids who couldn't stand school anymore and there were MANY of them! This was also the first Cooper-album to be released in a cool gimmick-cover. The cover was shaped as a worn-out school-desk, and inside it was the record wrapped up in a pair of underwear and with a ruler attached to the cover! The title-track was actually so successful at every level that it unfortunately made the other songs on the album rather overlooked. That's a shame, as the other songs were an important step to the more and more theatrical-orientated side of Cooper. The songs became more complex and sophisticated while the arrangements became more ambitious and grandiose. You could now also hear some clear influences from American show-tradition (Broadway/Las Vegas) and these influences would be stronger on later albums. Next to the title-track, "Public Animal #9" was the only straightforward rocker here. "Gutter Cats Vs. the Jets" is a glam/hard rocker in several sections while "Blue Turk" is a very cool, cabaret-like jazzy song. "My Stars" is somewhat clumsy and awkward, but it still includes enjoyable themes. The grandiose instrumental "Grande Finale" was stuffed with strings and horns and predicted what Cooper would do on his albums from the second half of the '70s. The ballad "Alma Mater" had some psychedelic effects on the vocals while "Luney Tune" managed to include time-changes and orchestral arrangements in a song that basically was quite simple. This is an album that has MUCH more to offer than just the classic title-track.
Alice Cooper - "Billion Dollar Babies" (Warner Bros. 1973)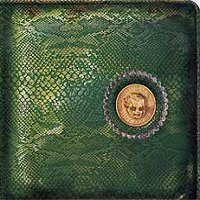 This album proved to be the absolute peak in Alice Cooper's career. More or less every track here is a classic Cooper song, and the songwriting, performance, arrangements and production was absolutely superb on the whole album. It was also a kind of a concept-album that mocked several aspects of American society. The opening track "Hello Hurray" is one of my absolute Cooper-favourites. It has a beautiful melody and an arrangement so tasty and delightful grandiose as it can get. Even the holy Mellotron is here! The perhaps best-known song here is "Elected" and is basically a re-written and STRONGLY improved version of a song called "Reflected" from the very first album. The title-track is a heavy-stomper where none other than Donovan is singing along with Cooper! The irresistible catchy "No More Mr. Nice Guy" became an instant hit and Cooper-classic. The most complex song here is "Unfinished Sweet". This is a song about fear of the dentist, and the instrumental-break in the middle included sounds of the dentist's drill. This is amusement at its very best. The two most shocking and theatrical songs here were "Sick Things" and the tasteless "I Love the Dead". Both songs were drenched in orchestral arrangements that made them sound bigger than life. "Mary Ann" is a short and very tasty piano-piece and "Raped and Freezin'" showed the more basic hard rock-side of Cooper's music. This is with no doubt the place to start for everyone who is not familiar with the TRUE Alice Cooper, and stands as one of the very best American '70s rock albums
Label
Alice Cooper - "Muscle of Love" (Warner Bros. 1973)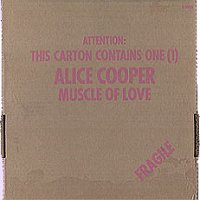 "Muscle of Love" got the unfortunate task of following up the brilliant masterpiece "Billion Dollar Babies" and it would prove hard to make another record of the same high class. While the album is better than many wants it to be, there's some mediocre and forgettable moments here too. "Never Been Sold Before" and "Working Up a Sweat" are both very generic and traditional boogie-rockers of a kind you've heard a thousand times before and lacks the sophistication, hooks and great melodies of the former album. "Crazy Little Child" is a laid-back pub-jazz song, but this also suffers from mediocre songwriting and the absence of a really good melody. The rest of the album is much better; even if it strangely enough went back to the simple and basic hard rock of the earliest Cooper-records instead of further exploring the excellent style they had developed over several albums and finally climaxed with "Billion Dollar Babies". The only exception is the excellent ballad "Hard Hearted Alice" that also features some tasty organ. The organ can also be heard on the opener "Big Apple Dreaming (Hippo)" that very well could be my fave-track of the whole album and an overlooked Cooper-classic. The two best-known songs here are the energetic title-track and the catchy pop of the hit-single "Teenage Lament '74". "Man With the Golden Gun" was intended to be the title-song to the James Bond-movie of the same name. It's a very good Cooper-tune dressed up in the typical Bond-arrangements (lots of dramatic horns). The closing-number "Woman Machine" is a decent hard rocker. But just like the former albums, "Muscle of Love" was also graced with a gimmick-cover. The record was packed into a grey box of paper and included several photos of Cooper & band dressed up as sailors and posing outside a nude-wrestling club! It was also the last album with the original Cooper-band, and they would break up in '74.
Alice Cooper - "Welcome to My Nightmare" (Anchor 1975)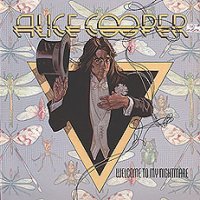 The reason for the break-up of the original Cooper-band was that the band wanted to return to more basic rock while Cooper wanted to further explore the grandiose and theatrical hard rock that already had made him a legend. With his old band out of the way, Cooper gathered together a bunch of new musicians based around himself, the guitarist Dick Wagner and of course producer Bob Ezrin. "Welcome to My Nightmare" became his most expensive and ambitious album, and the following tour and show made everything he had done earlier look amateurish in comparison. Musically and lyrically, the album was a perfect journey into the horror-world of Cooper and demonstrates absolutely every side of his personality. The best-known song here is "Only Women Bleed". Even if this grandiose ballad is a nice tune, it's still unfortunate that it proved to be representative for what Cooper would spend too much time doing the rest of the '70s. But the rest of the album is of course of a more shocking kind. "Devil's Food" and "Black Widow" (probably the hardest rocking song here) are both connected, and the first one features a monologue by none other than Vincent Price who gives the perfect horror-feel to the music. "Cold Ethyl" is yet another Cooper-tune about necrophilia, and there were also a trilogy of songs here about the twisted and confused mind of a kid named Steven. And the orchestral arrangements had never sounded bigger and more symphonic than this before. The title-track introduced a new side of Cooper: a tune of the kind you could dance along to and it included a great brass and string arrangement. The Broadway-influences were stronger than ever before on "Some Folks". Cooper would perform this song in a white suit, a top hat and with skeletons dancing together with him! "Department of Youth" is an ultra-catchy and humorous tune about youth-rebellion. The album closes on a very basic and down to earth-note with the hard rocking "Escape". "Welcome to My Nightmare" is a TRIP and only "Billion Dollar Babies" is next to it as the definitive Alice Cooper album.
Label
Alice Cooper - "Goes to Hell" (Warner Bros. 1976)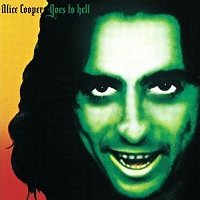 "Goes to Hell" was another huge success and moved musically further into Broadway/Las Vegas territory (it even included a cover of the old show-tune "I'm Always Chasing Rainbows"). The album had a very humorous and self-ironic concept about Cooper going to hell, and the whole story was seen through the eyes of the Steven-character from the previous album. The title-track starts the album in a very powerful and hard rocking way and is one of the best tracks here. This track should shut the mouth of everyone who hated Cooper as it actually said everything for them! "You Gotta Dance" is another punchy and catchy track, although a little bit more...ehm "disco"-flavoured. I love it anyway. "Didn't We Meet" combines the ballad and hard rock side of Cooper very well. "I Never Cry" was another hit-ballad and is actually the most modest and sparse of the ballads here. "Wake Me Gently" and "Going Home" are both loaded with orchestral arrangements and grandiose melodies. "Guilty" is a very simple and basic rocker that could have been taken straight from his "Love it to Death" period. "Wish You Were Here" is a great, funky hard rocker with an incredible powerful production. Just check the instrumental-break at the end and you'll hear what I'm talking about. Both this and the title-track are overlooked Cooper-classics. On the other hand, tracks like "I'm the Coolest" and "Give the Kid a Break" (Cooper trying to talk his way out of hell!) are quite amusing but not all that satisfying from a musical point of view. The album shows Cooper from his and most showman-like side, an element that started to take some of the musical guts away from him and gradually transform him into some sort of harmless entertainer who had lost his former controversy and shock-value. "Goes to Hell" can probably be counted as the first step in that direction, and his increasingly serious alcoholism didn't make things better. Unless you're a fanatic, you can safely stop here.