Klaatu - "Klaatu" (Capitol 1976)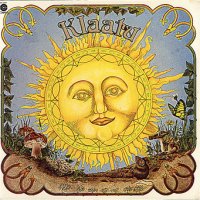 This Canadian trio was often regarded as '70s rock's answer to The Beatles, and their self-titled debut explained some of it. Their vocals reminded often of Paul McCartney and the way they used the Mellotron was also not unlike The Beatles in their psychedelic phase. The songs on the album vary from long and intricate pieces like the opener "Calling Occupants of Interplanetary Craft" to lighter and more pop-oriented songs like "California Jam", some hard rock in "True Life Hero" and the grandiose, epic and sweeping space rock of "Little Neutrino". "Sub-Rosa Subway" was undoubtedly the best of the more commercial songs on the album. The arrangements are always complex and creative, and will undoubtedly appeal to most '70s rock fans. A title like "Anus of Uranus" also revealed a sense of humour; the same goes for the music hall-inflected "Sir Bodsworth Rugglesby III". The strong songwriting and exciting arrangements makes Klaatu's debut their best one.
Klaatu - "Hope" (Capitol 1977)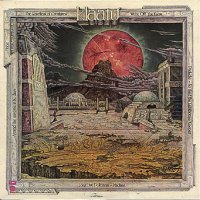 Klaatu's second album opened with the whimsical pop of "We're Off You Know" that sounded like the lightest parts of the debut, but "Hope" would gradually reveal itself as a more complex and ambitious album than the first one. The short but tight and complex "Madman" gives a little clue about what was to come. "Around the Universe in 80 Days" is just as involving and creative as the title suggests. The 9-minute "Long Live Politzania" was even more ambitious, with lots of quirky ideas and orchestral arrangements. It sounded almost like the band tried to outdo themselves the further they got into the album. The second side starts with "The Loneliest of Creatures" that is stuffed with classical-influenced harmonies, and this one goes straight into the instrumental and orchestral "Prelude". The complexity is no less than fantastic and breathtaking, and the arrangements are truly impressive. "So Said the Lighthouse Keeper" is yet another beautiful, full-blown symphonic song, before the album closes with the title-track that returns to the more basic and pop-oriented side of the group. I'll admit that the arrangements, production and complexity is a big part of what makes "Hope" such a great album, as none of the songs themselves really reaches the same heights as "Calling Occupants of Interplanetary Craft", "Sub-Rosa Subway" or "Little Neutrino". But "Hope" is still an excellent album.