-F-
Faithful Breath - "Fading Beauty" (Kopec 1973)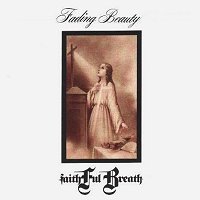 This German band released a couple of progressive albums before turning into heavy metal in the 80's. Their debut "Fading Beauty" was a fairly decent attempt at making lush and atmospheric symphonic progressive rock. Their ambitions here were clearly higher than their instrumental abilities and songwriting-skills at this moment, but they were at least able to make a pleasant and atmospheric sound. Especially "Lingering Cold" (part two of the 22-minute instrumental suite "Autumn Fantasia") is nice listening, although nothing really outstanding or impressive. The sound is dominated by lots of organ, string-synths and guitar. Everything is played very relaxed and laid-back, and the album suffered a bit from a lack of dynamics and power after a while. The vocal-melodies of the 21-minute "Tharsis" are also not bad (unlike the vocals itself), but the track is stretched out with lots of limp solo-parts that lack energy and engaging playing. The lyrics are actually far more creative than the music sometimes. 70's progressive rock fanatics will still find some amusing sides with this album, but casual listeners should probably stick with the band's second LP.
Faithful Breath - "Back On My Hill" (Sky 1980)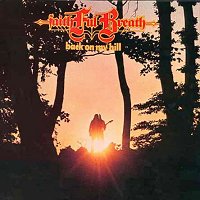 Faithful Breath's second album was reportedly finished in 1978, but did for several unknown reasons not see the light of day before two years later. Anyway, "Back On My Hill" showed that they had improved a lot since the debut, and stands probably as their best one. What you get here is a much tighter, more energetic and dynamic band. I guess it's also a plus for many of you that the Mellotron has been mixed considerably louder on several passages. The songwriting is overall good and with stronger and more memorable melodies than the debut. The opening title-track is one of the highlights, featuring one of their best melodies, whistling synths, airy snare drums on the verse and some nice vocal harmonies before the instrumental keyboard passage. "Keep Me Away" is a heavier and harder rocking piece, although with a rather slow pace. The ballad "This is My Love Song" is on the very edge of being too sappy and sweet, but the Mellotron at least makes a very loud appearance here. "Stick in Your Eyes" is a lot better, and with a chorus that won't get of your head quickly. This one's also stuffed with Mellotron. The nearly 17-minute "Judgement Day" takes up the whole second side of the record. It's a pretty good piece, despite the pathetic lyrics. The verse/chorus part has an interesting stop/start structure, and the long and complex mid-part has lots of those classic progressive keyboards that I can't get enough of. "Back On My Hill" is the album to have by Faithful Breath, but it was also their last progressive one as they turned into a pure heavy metal band after its release.
Fantasy - "Paint a Picture" (Polydor 1973)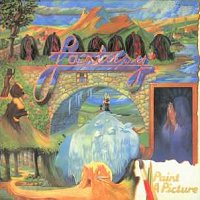 Along with Spring and Cressida, Fantasy was one of the classic bands in the soft, symphonic and melodic vein of early British progressive rock. "Paint..." was unfortunately the only album they managed to get out while they still existed, but in return, the whole album is a true delight! Very beautiful, melodic and atmospheric with great songwriting from the first to the last track. Personally I like the band best when they were at their most mellow, and tracks like "Icy River", "Gnome Song", "The Award" and the title-track are among my favourites. "Politely Insane" is probably the best of the more uptempo tracks, with its catchy melody and great brass-arrangement. Both the atmosphere, sound and lyrics of the last track, "Silent Mime", reminds me actually quite a lot of the title track from Novalis' "Banished Bridge". Vocals are soft and pleasant with lots of good harmonies. Arrangements are tasty with lots of atmospheric organ, Mellotron and guitar. Overall, this is classic stuff.
Far East Family Band - "Nipponjin" (Vertigo 1975)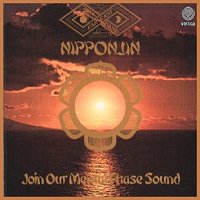 If there ever was a Japanese 70's symphonic progressive rock band that you should check out, then it's definitively Far East Family Band. The group included future New Age star Kitaro (who used his real name Masanori Takahashi while he was in the band) on keyboards, and their first international album "Nipponjin" was produced by Klaus Schulze. And as you may be able to guess now, they played a quite spacey and dreamy kind of progressive rock with loads of keyboards that included Mellotron, organ and lots of synths from Kitaro. But the recognizable vocals (both in English and Japanese) and powerful guitar of Hirohito Fukushima was also a very important part of their sound, not to mention the occasional use of such traditional Japanese instruments like the koto. "Nipponjin" opens with the nearly 17-minute title-track that starts with spacey synths (Schulze's influence on the band is felt immediately) around some improvised chords on koto. The main vocal part reveals a slight influence from Pink Floyd, but most of the time they had a unique sound of their own. The instrumental passage in the middle starts with a very powerful guitar solo, before it all slows down to a beautiful part where the koto floats upon a massive carpet of swirling Mellotrons before the track goes into an intense vocal-part at the end. The album couldn't be opened in a better way, and the high standard is maintained through the rest of the record. "The Cave" is yet another complex piece stuffed with impressive, mighty arrangements and inspired melodies. The second side consists of shorter tracks, including several short and atmospheric interludes such as "Undiscovered Northern Land", "The God of Water" and "The God of Wind". The album closes with the ambitiously titled "Mystery of Northern Space" that features a fully orchestrated finale. A very good album that should be in any 70's symphonic progressive rock fan's collection.
Festa Mobile - "Diaro di viaggio della Festa Mobile" (RCA 1973)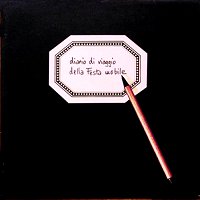 Festa Mobile was yet another 70's Italian progressive rock band that released a competent album, and then disappeared. The main musician in this band was obviously keyboardist Francesco Boccuzzi. What set him apart from most other progressive rock keyboardist was that he focused primarily on the piano only, but a few glimpses of harpsichord, el-piano and string-synths can also be heard on the record. He was undoubtedly a very virtuoso and talented instrumentalist, as clearly evidenced on the intro of the opener "La Corte di Hon". The song itself has a quite dramatic feel in the typical Italian style, and with a few baroque influences as well. The vocals could have been more powerful and have more personality though. There is also some guitar here by another Boccuzzi (brother?). "Canto" follows pretty much in the same dramatic vein, but with a stronger and more memorable vocal melody. "Aristea" has a more complex structure than the two previous tracks, and features the first appearances of string-synths, used very sparse and mostly just to create some atmosphere. The opening of "Ljalja" sounds quite like a riff from "Tarkus", but the track quickly evolves into a typical Italian symphonic rock track with some nice passages drenched in spacey string-synths. "Ritorno" opens with a dramatic piano-theme (actually not unlike Banco del Mutuo Soccorso's "Metamorfosi"). The mid-part features some nice and sinister vocal harmonies, before going into the probably tightest instrumental parts of the whole record. Personally I think the album lacks the little extra that would have made it something more than just another listenable Italian progressive rock record from the 70's. You'll surely take this slice too if you're into the genre, but beginners should definitively start elsewhere.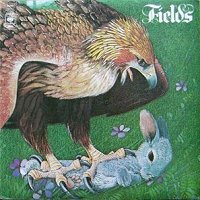 When Graham Field left Rare Bird after the classic "As Your Mind Flies By" he immediately formed his own group. He signed a deal with CBS, and got Alan Barry on guitar and bass and former King Crimson-member Andy McCulloch on drums. Their self-titled debut turned out to be their only album, but it's a minor classic of early British, 70's song-oriented and organ-based progressive rock. Already from the powerful opening chords of "A Friend of Mine" you'll know you're in for yet another one of those many lesser-known but excellent progressive rock records from the 70's. Field's unique and varied sounds on the organ are easily recognizable from Rare Bird, but Fields managed to develop a style of their own. The songs are tighter and more compact, and Barry is a quite different singer from Graham Gould. One of the best songs on the album is the earlier mentioned opener "A Friend of Mine". It starts with Field's ultra-heavy organ-chords before it goes into a very classical-sounding part that evolves into a powerful theme, before the somewhat dramatic vocal part of the song appears. Other highlights includes the structurally similar "Over and Over Again" and the medieval-sounding "Three Minstrels". The inclusion of Mellotron on the instrumental "The Eagles" gives it a symphonic sound and lift that gives the album a very worthy finale. Tracks like "While the Sun Still Shine" and "Not So Good" are maybe of a less complex kind, but the strong melodies and great 70's arrangements makes them a joy to listen to.
Label
Finch - "Glory of the Inner Force" (Negram 1975)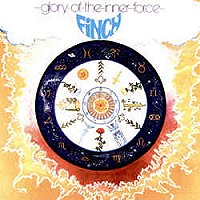 A Dutch instrumental-progressive group who partly sounded like a more fusion-influenced version of Focus. "Glory of the Inner Force" was their first album and consisted of four long and complex tracks. The musicianship and playing of the band is really tight, impressive and energetic. There are lots of Jan Akkerman-like melody lines in the guitar playing of Joop Van Nimwegen and the keyboards of Clem Determeijer included lots of frenetic Hammond, moog and some Mellotron. The opening track "Register Magister" is a really good one and the best on the whole album. Very complex with lots of inspired and good themes. However, the remaining tracks are unfortunately rather uneven in my opinion, especially on the second side of the album. There are tendencies to good parts and themes all the way through, but the tracks too often just floats out in tedious and aimless noodling. And fusion-tendencies bore the shit out of me, no matter what band who plays it. But it all comes down to personal taste, and I guess Finch would be just your thing if you're looking for a more fusion-orientated version of the Focus-sound.
Fireballet - "Night on Bald Mountain" (Passport 1975)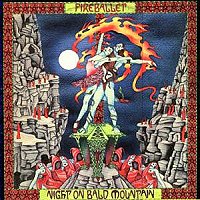 Fireballet was an American symphonic progressive rock band that released two albums in the mid-70's. Their debut "Night on Bald Mountain" is their best release and can be counted along with Cathedral's "Stained Glass Stories" and Mirthrandir's "For You the Old Women" as one of the most worthwhile albums of American 70's progressive rock. They were strongly influenced by British progressive rock, but a track like "Centurion (Tale of the Fireball Kids)" also had a typical 70's American touch to it. The band had strong vocal-harmonies and two players on keyboards. Their musicianship was first-class, and their very complex music also demanded it to be so. The 11-minute opening track "Les Cathedrales" is a little masterpiece in itself, featuring colourful, instrumental keyboard-passages (the players used a wide range of different sounds and keyboards, just like any other real symphonic progressive rock band should do) and great vocals. Producer Ian McDonald (yes, the guy from King Crimson) also played sax on this track. Their vocal-harmonies were often in the Yes-vein, and this could be heard very well in "The Fireballet". Side 2 opens with a very atmospheric and short ballad with the fitting title "Atmospheres" where McDonald contributes with some very nice flute. The rest of side 2 is taken up by the 19-minute title-track that mixes themes of Debussy and Mussorgsky with the band's own "Night-Tale". The suite as a whole is so good that you can forgive the band for ripping the melody of ELP's "Battlefield" in "Night-Tale".
Label
Fireballet - "Two, Too..." (Passport 1976)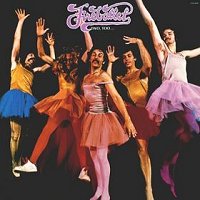 This was in my opinion a rather crappy second-album where the band sounded mostly like an uninspired Yes/Gentle Giant-clone. The performance and complexity of the music is just as impressive as on "Night on Bald Mountain" but most of the material is boring and lacks good ideas and the addition of strings sounds like an attempt at covering over this. The album even included two pop-songs with the campy opening-track "Great Expectations" and the single "Desiree". I think no one should be sorry for the fact that this was Fireballet's last album, as I'm convinced that a third album would have been a complete sell-out loaded with AOR-crap. Just as on the debut they also tries to incorporate some classical themes in the music ("It's About time" borrows a few lines from Beethoven's 9th) but fails to maintain the energy and freshness of the debut. "Chinatown Boulevards", "Flash" and "Carrollon" are all very complex tracks with impressive playing from the band, but the compositions themselves are forgettable and fail to rise above the mediocre. Complexity and excellent instrumental skills are not enough. You need to have good material to make good progressive rock too. The best thing about this album is actually the cover. Nice to see a progressive rock band that didn't take themselves seriously! Get "Night on Bald Mountain" but skip this one.
Flash - "Flash" (Sovereign 1972)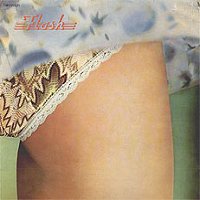 Decent progressive rock band formed by former Yes-members Peter Banks and Tony Kaye. It would then may not come as a surprise that the music of Flash sounds quite much like Yes. This was their debut-album and their classic release. Cheerful and energetic progressive rock in the vein of "Yours Is No Disgrace". Any lover of Yes will eat up tracks like "Small Beginnings", "Children of the Universe" and not at least"Dreams of Heaven". There are also some shorter and relaxed tracks here, but it's of course in the long tracks the group really shines. The performance is good, and besides the excellent playing of both Kaye and Banks you'll also notice the powerful bass- playing of Ray Bennett.
Flash - "In the Can" (Sovereign 1972)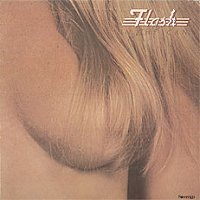 Tony Kaye decided to quit after the first album, and formed the "Christian-progressive" band Badger. Flash then decided to continue without a keyboard-player. Peter Banks' guitar then became the most apparent instrument in the band's sound. This resulted in a slightly rougher, more rocking but also thinner sound when compared to the debut-album. However, the songwriting is good and the band still sounds fresh and energetic. Most of the tracks on the album is long and complex, and "Lifetime" and "Black and White" are probably the best ones. Great progressive rock tracks with lots of time-changes and energy. And Peter Banks' guitar playing sounds inspired and powerful all the way through the album. A good album and it's probably just a matter of personal taste which one of the two first Flash albums you like best.
Flash - "Out of Our Hands" (Sovereign 1973)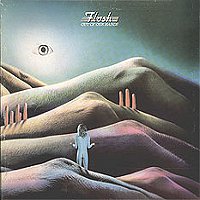 The last and least good of the Flash albums. Compared to the two first albums, the songs here are shorter and less complex. But the music is still quite progressive and with the unmistakable Flash sound dominated by Banks' gutsy guitar playing. The best tracks here are probably "None the Wiser" and "Dead Ahead". And the 39-second long opener "Open Sky" is a very atmospheric and beautiful piece played solo by Banks. Personally, I could probably listen to a 40-minute version of it without getting bored! But unfortunately, too many of the tracks doesn't get better than just ok and some of them (like "Man of Honour" and "Manhattan Morning") are simply just weak. But the album is still worth having if you enjoyed the two first Flash albums.
Flyte - "Dawn Dancer" (Don Quixote 1979)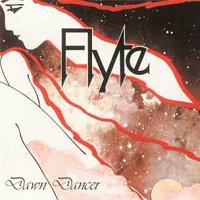 Dutch/Belgium symphonic progressive rock band that only released the very uneven "Dawn Dancer" in 1979. It opens very promising with the excellent track "Woman" and continues not bad with "Happy Like a Child". Both songs are very tasteful and melodic symphonic progressive rock with complex instrumental breaks. But things go quickly downward after that. The instrumental "Grace" is a somewhat mediocre track with a slight Focus-influence. The first part of "You're Free, I Guess" is rather boring and uninspired, but gets better in the end with an energetic, Camel-like part. Side 2 has almost nothing memorable to offer. The closest is probably the ballad "King of Clouds" but that's more because of the beautiful mellotron-arrangement than the track itself. "Aim at the Head" and "Brain Damage" are both very crappy and uninspired tracks. "Your Breath Enjoys" is a better and heavier song, but far from fantastic. This album is too uneven to be of interest to anyone else than 70's progressive rock collectors.
Focus - "In and Out of Focus" (Polydor 1970)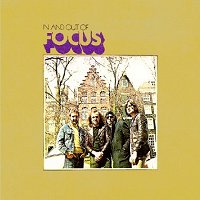 Focus was along with Ekseption the most famous and successful Dutch progressive rock band. The two main musicians in the band were flutist/keyboardist/singer Thjis Van Leer and guitarist Jan Akkerman. Their music was often both jazzy and symphonic, but it was unfortunately not too much of that on their debut-album. "In and Out of Focus" featured only three classic Focus-gems. First you had the 9-minute instrumental version of the track "Focus" that more or less demonstrated all sides of the classic Focus-sound: Akkerman's melodic and distinctive guitar-playing, Leer's atmospheric organ and his furious flute-playing that really came to the fore at the energetic ending. "House of the King" was a cheerful little flute-based instrumental that reminded a lot of Jethro Tull. And "Anonymous" showed Focus from their most aggressive and energetic side. The rest of the album was made up by a bunch of rather forgettable and pop-oriented vocal-tracks that clearly showed that the band had not yet fully found their direction. Fortunately, the next album would take care of just that.
Focus - "Moving Waves" (Blue Horizon 1971)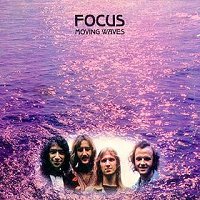 With a new drummer and bass-player, Focus was now ready to make their best albums. "Moving Waves" featured Focus' best known but definitively not most representative track with the hilarious opener "Hocus Pocus". The track was based in a driving hard rock riff that was frequently relieved by an absurd yodelling-sequence by Leer. But the rest of the album was more typical Focus and featured some of their best material. "Focus II" is undoubtedly one of their finest themes, and the title-track was an atmospheric and short vocal-track that was far better than any of the songs with vocals on the debut. "Janis" is a beautiful flute-piece and "Le Clochard" showed Akkerman on acoustic guitar backed by some mellotron. The highlight was still the 23-minute suite "Eruption". It ranged from majestic and symphonic melodies to aggressive jams and some clearly ELP-influenced organ-riffs from Leer. He also delivered some of his most beautiful flute-playing in one of the last sections of the piece. "Moving Waves" is not just Focus' best one, but also the best Dutch progressive rock album and is naturally the place to start with them.
Label
Focus - "Focus III" (Polydor 1972)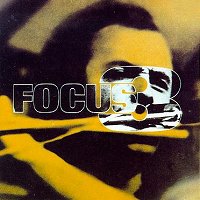 Focus' third release was a double-album where they went for a rougher, looser and more jam-based direction. It also featured their biggest hit in form of the catchy "Sylvia". The jazzy opener "Round Goes the Gossip" was next to the title-track from the previous album one of their better attempts at a vocal-track. "Love Remembered" is a beautiful and atmospheric flute-based track that showed Leer from his most romantic side. "Carnival Fugue" was basically a track in two parts. The first part was a relaxed and slightly baroque-influenced piece played on piano, while the second part was more uptempo and cheerful. The title-track follows the same style and sound as its predecessors, but was undoubtedly the weakest in the series so far. The track floated into the 14-minute "Answers? Questions! Questions? Answers!" that opened with a repeating bass-riff and some aggressive playing from Akkerman before it turned into a lovely and relaxed part dominated by Leer's atmospheric flute. The whole piece then climaxes in an energetic jam where the band kicks some real ass. Then you're in for a monumental, 27-minute re-recording of "Anonymous" from the first album. The track goes over the whole of side 3 and ends out in the middle of side 4. The performance is very impressive, energetic and raw from the whole band. Especially Leer's flute-playing in the beginning is easily one of the wildest flute-solos ever recorded. The rest of the track consists of extended jamming that includes both bass and drum-solos. It's maybe a little bit too much in the long run, but the pure energy and rawness is fascinating for a while. "Elspeth of Nottingham" was the first example of Akkerman's growing interest for medieval-music, and is also one of his best compositions. The album is then for some weird reason ended with "House of the King" in the exactly same version as on the debut-album. Some of the jams here could may have been edited a bit more, but this is still one of Focus' best releases.
Focus - "At the Rainbow" (Polydor 1973)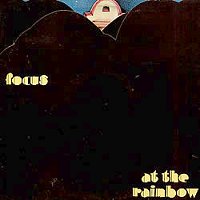 Focus' classic live-album recorded at the Rainbow Theatre in London was released at the height of their popularity, and explains all why Focus were such a successful and respected act. The playing here is incredibly tight and energetic. The tracks are usually performed a bit harder and faster than their studio-counterparts; just check the high-octane version of "Hocus Pocus". The selections of tracks are also very carefully done, and makes sure that every side of Focus' music is represented here. You get the ultra-typical, melodic and classic Focus-sound in "Focus III" and "Focus II", the more jam-oriented direction in "Answers? Questions! Questions? Answers", the more commercial and catchy side in "Sylvia" and of course full progressive rock-bliss in an 8-minute excerpt of "Eruption". The sound is excellent for a live-album this old, further making this one of the essential live-albums from a progressive rock band. And try to hunt down the version with the cool gimmick-cover if you can find it, as it's really worth the money!
Focus - "Hamburger Concerto" (Polydor 1974)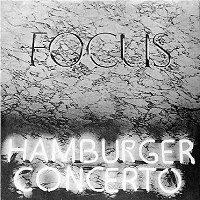 This was Focus' last good album, and it was also undoubtedly the most grandiose and symphonic one too. The first track "Delitae Musicae" was yet another short, medieval-influenced piece by Akkerman. The contrast was quite big to the energetic "Harem Scarem" that was one of the band's best piano-based tracks. "La Chatèdrale De Strasbourg" featured haunting atmospheres that lived up to the title of the track. "Birth" was probably their most Jethro Tull-influenced track since "House of the King". The ambitious, 20-minute title-track took up the whole of side 2, and stands easily as Focus' most pompous piece of music. Leer had added harpsichord and synths to his arsenal, and he used them to create some really grandiose and symphonic passages. Most of the themes were simple, but yet powerful and majestic. There seems to be rather mixed opinions about this track (and the album too for that sake) but I've always regarded "Hamburger Concerto" to be one of Focus' finest albums.
Focus - "Focus con Proby" (EMI 1977)

Focus started to fall apart after "Hamburger Concerto" and they released some artistically disastrous albums. Akkerman was out of the band and was replaced by Philip Catherine. They also included singer P.J. Proby on this album. The record is a bore from start to finish and includes only one really memorable tune: "Sneezing Bull". This excellent instrumental-number included some of Leer's best and most impressive flute-playing ever. But the rest? Well, it's unfortunately nothing else than a mess of extremely boring and uninspired vocal-numbers and a bunch of free-form, noodling fusion-instrumentals that goes absolutely nowhere. Even their debut-album was far better than this drivel on any level. Completely forgettable, and only for very serious and fanatic Focus fans/completists.
Next Page