-G-
Genesis - "From Genesis to Revelation" (Decca 1969)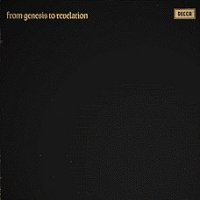 Even not hardcore fans are usually taking Genesis' debut-album very seriously. It's maybe not so hard to understand, as the sweet, sappy and orchestrated 60's pop that made up the record didn't have much in common with the later progressive rock masterpieces they would make. But it's still not all that bad for being made by a bunch of shy schoolboys in their late teens. Several of the songs reveals talent for writing memorable melodies, and the album's concept about the history of mankind gave a clue about their true ambitions. The album is usually being compared to 60's Bee Gees and Moody Blues, although I hear more similarities with the former than the latter. Among the better songs here we find "Where the Sour Turns to Sweet", "In the Beginning", "The Serpent" and "In the Wilderness". They pretty much ran out of good melodies on side 2, with the possible exception for the single "Silent Sun". Overall, a debut with a certain degree of charm but it's still mostly for completists and collectors only.
Genesis - "Trespass" (Charisma 1970)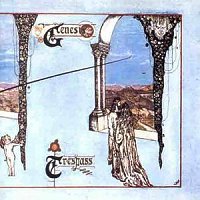 You can really wonder what happened to Peter Gabriel & co between the debut and their second album "Trespass". From the naive lightweighted debut they had turned to a complex and masterful progressive rock sound that would become cloned by literally hundreds of other bands in the following years. Sure, from a technical point of view they were still far from a perfect band (John Mayhew's drumming on "Looking for Someone" is horrendous) but the magic atmosphere, the distinctive, delightful and classic Genesis-sound...it was already here in all its glory: Gabriel's sore and passionate vocals, Tony Bank's symphonic and majestic mellotron and atmospheric Hammond-organ, Mike Rutherford's airy bass-sound and Anthony Phillips' tasty guitar-work. Phillips would actually leave the band after this album, but the new guitarist Steve Hackett would more or less clone his sound and style of playing. There's not a weak point in any of the album's six tracks. From the passionate opener "Looking for Someone" to the mystical "White Mountain" and then to the beauty of "Visions of Angels" through the many wonderful themes and chord-changes of "Stagnation" to the lovely ballad "Dusk" and finally it all ends with the powerful aggression of "The Knife". For me, "Trespass" is progressive rock's most underrated album. I have some very special feelings for it as the was the first progressive rock-album I ever heard and opened a whole new horizon for me that would become the start of a musical love affair that have lasted ever since.
Genesis - "Nursery Cryme" (Charisma 1971)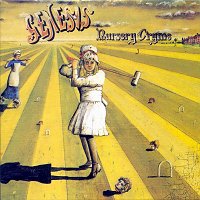 When Phil Collins and Steve Hackett replaced John Mayhew and Anthony Phillips, the definitive Genesis line-up became reality. The band also became a tighter and much more technical accomplished unit, and they further perfected the sound and style of "Trespass" on the third album "Nursery Cryme". The title was derived from the opening-track "The Musical Box" where an old nursery rhyme got mixed with a grotesque and surreal tale about a boy who got decapitated by his nurse (the cover art was also clearly inspired by the song). The track perfectly captured absolutely every element of classic Genesis, with lots of passion, theatrical drama, and the variation between beautiful, quiet, melodic parts and much harder and energetic passages with some incredible dynamic. "The Fountain of Salmacis" and the heavier "The Return of the Giant Hogweed" showed Genesis' music from it's most ancient and fairytale-like side. Symphonic progressive rock doesn't get any better than this. "Seven Stones" is a beautiful and melodic little tune, while the cheerful "Harold the Barrel" demonstrated some of Gabriel's weird humour and twisted lyrics. "Nursery Cryme" is classic stuff from beginning to end.
Genesis - "Foxtrot" (Charisma 1972)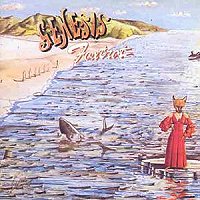 "Foxtrot" was the album that made Genesis one of the leading forces in British symphonic progressive rock. It included most Genesis-fans' ultimate favourite-track in form of the 23-minute "Supper's Ready". This suite consisted of several different parts and compositions that, unlike the title-track from Yes' "Close to the Edge", clearly were separate ideas that later were glued together to make the whole track. But it all worked superb, and the binding main-melody is undoubtedly one of the most beautiful melodies the band ever wrote and the composition stand as one of progressive rock's ultimate masterpieces. And the rest of the album kept the same high quality. The opener "Watcher of the Skies" was an airy and energetic song that for many years would become the opening-number at concerts. "Get 'Em Out by Friday" was the Genesis song that allowed Gabriel most to really act out several different characters. And "Foxtrot" also included one of their most overlooked gems: "Can-Utility and the Coastliners". Despite its modest length, the song managed to capture absolutely every side of the band in some very beautiful themes and melodies. "Foxtrot" is just as essential for any progressive rock fan as air and food.
Genesis - "Live" (Charisma 1973)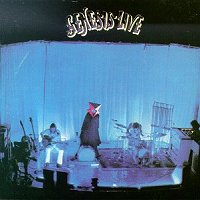 A Genesis concert was much more than just the music. Peter Gabriel would use different costumes and make-up for each of the several songs to act out the lyrics. And in between the songs, when the rest of the band was busy with tuning their instruments, he would tell some self-written surreal tales to entertain the audience. This show was of course impossible to fully transfer onto a slice of vinyl, but they made an attempt with "Live" anyway. And it's a quite decent document of how the classic Genesis line-up sounded on stage, but not essential if you don't care for live-albums. The songs are mostly played the same way as on the albums, but with weaker sound quality. The only place where you can hear some real improvement is in "The Knife" where Collin's drumming is far better than on the studio-version. But I still prefer the original versions, although the album is at least free of any tiresome solo-performances like drum-solos and such crap that plague too many live-albums.

Genesis - "Selling England by the Pound" (Charisma 1973)

Back in the studio again, Genesis made their perhaps best album with "Selling England by the Pound". The record was a flawless masterpiece that demonstrated some of the best and most perfect songwriting, arrangements, production and performance that could be found in 70's symphonic progressive rock. The album also showed Genesis from their most British side, as most of the lyrics were influenced by British history, legends and folklore. Steve Hackett delivered my all-time favourite guitar-solo in the stunningly beautiful "Firth of Fifth". "The Cinema Show" started as a typical Genesis-tune of the quiet and atmospheric kind, but built up to an impressive and mighty instrumental-part that I wish could go on forever. And at the very end, it returned to the main theme of the fantastic opener "Dancing With the Moonlit Knight" that very well could be my ultimate favourite-track by Genesis. Phil Collins was also allowed to sing a few lines in the laid-back "More Fool Me" where the simple arrangement made a comfortable break from the mighty and majestic cascade of sound on the rest of the album. "The Battle of Epping Forest" had some of the most complex lyrics Gabriel ever wrote, and the album even scored their first hit-single in form of "I Know What I Like (In Your Wardrobe)". The sound and style of the latter track would point forward to the next album.
Label
Genesis - "The Lamb Lies Down on Broadway" (Charisma 1974)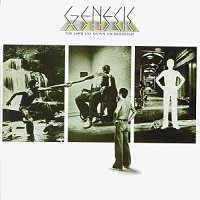 This double-album is by some people regarded as Genesis' finest moment ever, but I honestly can't agree with them. Don't get me wrong, there's of course several great moments here but my problem with this album is very much related to the story and concept that I don't like at all. The whole album tells a surreal tale about a guy named Rael who lives in New York and make his days by spraying graffiti. One day he is dragged down into the New York underground where he meets a lot of strange creatures, and that's actually most of the "story". The place for the story (New York) doesn't fit Genesis at all, and the story itself seems to have absolutely no point or meaning at all. The music was obviously adapted to the story as it's a little bit more modern than the previous albums. My personal fave-tracks includes "In the Cage", "Back in N.Y.C.", "Carpet Crawlers", "The Lamia" and the closing-number "It". And in between there's also some short instrumentals, like the very strong theme "Hairless Heart", the experimental "The Waiting Room" and the beautiful, atmospheric and mystical "Silent Sorrow in Empty Boats". So this album has lots to offer from a musical point of view, but the idiotic concept ruins some of my enjoyment of it as a whole.
Genesis - "A Trick of the Tail" (Charisma 1976)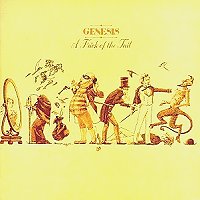 It's not hard to understand why many people wrote off Genesis after Peter Gabriel's departure in 1975, as he'd always been seen as the cornerstone and most important member in the band. However, Genesis' first post-Gabriel album proved that to be a myth. Phil Collins had taken over all the vocals, and he sounded almost exactly like Gabriel himself. And most important, the music was still classic Genesis and almost as good as the best albums with Gabriel. Of course, as everyone knows, this apparent faithfulness to the classic Genesis-sound would prove to only be temporarily from Collins & co, but "A Trick of the Tail" is still worthy of being called a classic Genesis album. The songwriting is top-notch all the way through; the same goes for the arrangements and production. "Dance on a Volcano", "Entangled", "Mad Man Moon", "Robbery, Assault and Battery", "Ripples" and "Los Endos"...it's all classic symphonic progressive 70's rock as good as it ever could get. The title-track is in a slightly poppier vein, and "Sqounk" had a more polished stadium-sound that unfortunately would become more dominant soon. But "A Trick of the Tail" still belongs in your collection together with the Gabriel-era albums.
Genesis - "Wind and Wuthering" (Charisma 1977)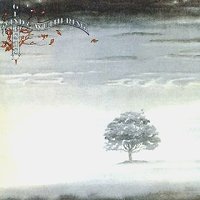 "Wind and Wuthering" was the last Genesis-album to feature Steve Hackett, and it's usually regarded as their last good and progressive album. However, personally I think that some signs of their forthcoming musical decline can be heard already here. The best-known song on the album, the ridiculously overrated "Afterglow" sounds like it could have been taken from any of Phil Collins' awful solo-releases. The single "Your Own Special Way" also pointed to a clearly more pop-oriented direction, although the song itself is better and more progressive than "Afterglow". The rest of the album is pretty decent, although nothing here actually reaches the same heights as the best tracks from "A Trick of the Tail". The instrumental "Unquiet Slumbers for the Sleepers...In that Quiet Earth" and "One for the Wine" were the most progressive songs here, although not of a classic quality in my opinion. The opener "Eleventh Earl of Mar" was another attempt at developing the distinctive Genesis-sound in a more stadium-sounding style. "Blood on the Rooftops" is however a nice and atmospheric little tune. The later albums can, as most of you should know, be skipped unless you're a completist or a fanatic Genesis-fan with no critical sense.
Gentle Giant - "Gentle Giant" (Vertigo 1970)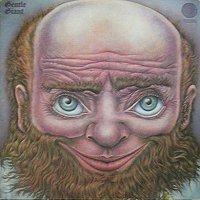 Gentle Giant were for many people one of the best progressive rock bands ever. The Shulman brothers Derek, Phil and Ray in addition to keyboardist Kerry Minnear and guitarist Gary Green made up the core of the band. All of them were highly talented musicians and composers who knew just how to express this through a series of outstanding albums that remain some of the best and most essential progressive rock ever made. Their self-titled debut was however a quite typical debut, showing several great promises but also a few flaws. The opener "Giant" starts with Minnear's organ before bursting out into a tune that is both heavy and jazzy at the same time. The track was sung by Derek Shulman who usually sang the more rocking and aggressive parts, while the softer voices of Minnear and Phil Shulman often dominated the more quiet passages. The song also features a beautiful instrumental part in the middle that slowly builds up to a grandiose climax before returning to the main part again. But it's the next song that really stands as the centrepiece of the album. "Funny Ways" would get a permanent place in the bands live repertoire. Musically it's a very progressive ballad, ranging from soft and wonderful vocal parts with cello and violin, and then to considerably more upbeat instrumental passages that include grandiose trumpet-themes! The heavy, distorted and sax-drenched prog of "Alucard" was undoubtedly inspired a lot by "21st Century Schizoid Man"-styled King Crimson, but the band avoided completely to sound like a clone, and Minnear's synths on this track will undoubtedly not remind you of anything else you've heard before. But the whimsical "Isn't It Quiet and Cold?" is, to be brutally honest, forgettable filler. And the otherwise excellent "Nothing at All" (which would remain Gentle Giant's longest studio track with its 9 minutes) is weakened by an annoying and pointless drum-solo. "Why Not" is quite good heavy progressive rock, and the quiet break in the middle was the first sign of the band's interest in medieval music, but this song could also have been made by several other bands in 1970. The album closes with the band's version of the British national anthem, which is actually a bit more rocking than Queen's version five years later. Not everything is perfect, but as a debut, "Gentle Giant" holds up impressively well most of the time.
Label
Gentle Giant - "Acquiring the Taste" (Vertigo 1971)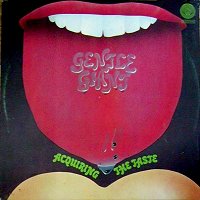 Gentle Giant's second album was their first classic one. The title and cover was meant to symbolize that they had refined and improved their sound and style since the debut, and sure enough, here they revealed themselves as one of the truly best progressive rock bands of all time. A slight influence from early King Crimson could still be heard, mostly through the dark atmosphere of several songs, but their trademark vocals and instrumentation and the ultra-complex songwriting made it all uniquely Gentle Giant. The opener "Pantagruel's Nativity" remains one of their very best compositions, and features almost every side of their music, although in a darker tone than what was usual for them. It opens with one of the main melodies played on synth, before some airy acoustic guitar strumming appears with Minnear's voice floating on top. A sorrowful theme frequently relieves this sequence where the Mellotron shimmers magically in the background. The mid-part features a quite heavy guitar-riff and the band's very recognisable vocal harmonies, followed by a vibraphone-solo before the whole thing returns to the beginning again. "Edge of Twilight" is also quite dark, more stripped down and even mellower and showing off the band's many various percussive elements. The bluesy "The House, the Street, the Room" showed that they perhaps not yet had completely shaken off the few generic tendencies from the debut, but the song is still intriguing enough, combining bluesy heaviness with weirder and more experimental passages. The title-track is a short and synth-based instrumental where you clearly can hear that Minnear's sound and style of playing undoubtedly had a great influence on Vittorio Nocenzi from Banco del Mutuo Soccorso. "Wreck" is one of the most immediate and accessible songs Gentle Giant ever wrote. It's based in a quite heavy and repetitive melody, but features also softer, grandiose symphonic passages and a few medieval tendencies. "The Moon is Down" is a mellow song with some slight resemblances to "Edge of Twilight". The riffs and rhythms of "Black Cat" will make you think of just what the song is about: a black cat prowling the streets. "Plain Truth" is the fastest and most rocking song on the album, but Ray Shulman's violin also gives it a folk-inflected touch, playing all the riffs simultaneously together with Green's heavy guitar. Despite the artistic success of "Acquiring the Taste", drummer Martin Smith decided to quit after its release.
Gentle Giant - "Three Friends" (Vertigo 1972)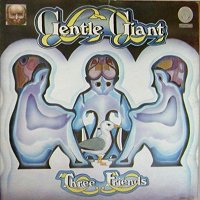 "Three Friends" was the first and only album with drummer Malcolm Mortimore who had replaced Smith after "Acquiring the Taste". It was also their first concept album, and told the story of three friends who grew up together and finally apart from each other. This was also the first record where Minnear's "chopping" and edgy organ sound could be heard. Just check "Mister Class and Quality?" and the opener "Prologue" for proof. The latter one blended the band's distinctive and complex vocals with the typically weird and quirky Gentle Giant riffs and themes where Minnear's various keyboards always played a key role. The melodies on the sentimental and nostalgic "Schooldays" varies from staccato and really strange to more accessible and beautiful ones. The heavy sax-prog of "Working all Day" again showed their early influence from King Crimson and perhaps Van der Graaf Generator. "Peel the Paint" opens like a low-key ballad, but of course far from simple or straightforward. But also this tune quickly turns into a heavy and aggressive song with lots of heavy sax-riffs. At the end it even goes into a full heavy rock jam that is probably the most unpolished and roughest piece of music Gentle Giant ever recorded. The earlier mentioned "Mister Class and Quality?" is quite the opposite: a tight and carefully constructed piece that shows many of the band's most important and typical trademarks, both in sound and composition. This one glides over into the title-track that is one of the most majestic and symphonic moments in Gentle Giant's career, consisting of swirling organs and mellotrons surrounding the beautiful vocal harmonies. The band themselves usually overlooks and underrates "Three Friends", but that's their own problem, as the record in my opinion has a solid place in the string of classic albums which Gentle Giant made in the first half of the 70's.
Gentle Giant - "Octopus" (Vertigo 1972)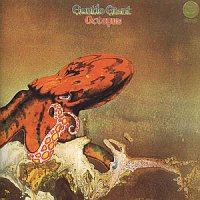 Mortimore left the band already after "Three Friends" when he was badly injured in a motorcycle accident. He was replaced by John Weathers who would remain Gentle Giant's drummer for the rest of their career, and in my opinion also the best and most powerful drummer they had. His first album with the band became what many considers being one of Gentle Giant's absolute masterpieces: "Octopus". To be honest, I think this was the first record where the sound was completely and uniquely Gentle Giant, with no more detectable influences from other groups left. And if they ever had a signature tune, then it was the opener "The Advent of Panurge". The vocal harmonies and melodies display their influence from medieval music even stronger than before. And when the more rocking and upbeat parts of the song kick in, it's more powerful and dynamic than ever, even if it actually follows along the same melody as the quiet parts. This song is Gentle Giant in a nutshell, and the lyrics continued the story of "Pantagruel's Nativity" from "Acquiring the Taste". "Raconteur Troubadour" is based in strange rhythms and a strong presence of violin, but also with lots of trumpet and organ during the more symphonic passages. "A Cry for Everyone" is one of the band's most powerful and hardest rocking songs, but far from a straightforward rocker. Minnear delivers some deliciously melodic and grandiose parts that quickly shift into faster and more aggressive tempos with creative and unusual riffs. "Knots" is a showcase for the band's very impressive multipart vocal harmonies, and became a permanent staple of their concerts. And the record is produced so well that the xylophone solo in the middle of the track actually sounds like it's coming from somewhere OUTSIDE your speakers. The instrumental "The Boys in the Band" is one of the tightest and most complex compositions you'll ever hear, featuring riffs, melodies and rhythms so demanding that not many other bands in the world could have played this properly. The most overlooked song on the album is "Dog's Life". It's basically a rather acoustic tune with plenty of violin and a quite whimsical part in the middle with lots of sounds that undoubtedly must have influenced Gryphon quite a bit. "Think of Me With Kindness" is a grandiose ballad sung by Minnear. It's perhaps surprisingly simple and sweet for coming from Gentle Giant, but no one can complain about the beautiful melody and arrangement. But the closer "River" is musically more interesting and demanding, with its slow, tough and heavy pace and melody. "Octopus" is one of those LP's that everyone HAS to have in his collection to be taken seriously as a progressive rock fan. And I guess the fact that one of the best progressive rock albums of all time consists of eight songs with an average length of four minutes each should shut the mouth of everyone who accuses the genre for being excessive.
Gentle Giant - "In a Glass House" (WWA 1973)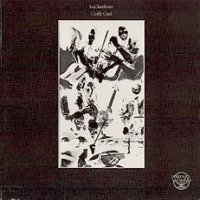 Phil Shulman left Gentle Giant after "Octopus". Instead of finding a replacement, the band decided to continue just as they were. And it seemed to have absolutely no negative effect, as they delivered yet another one of the very best works with the masterful "In a Glass House". The opener "The Runaway" starts with the sounds of glass breaking rhythmically and has everything you could expect from a Gentle Giant classic: weird rhythms, quirky riffs, ethereal vocal-harmonies, jazzy passages with xylophone-solos, medieval influences and an overall breathtaking complexity few other bands could master. No wonder why this song became a permanent part of their concert repertoire. "An Inmate's Lullaby" is perhaps their most percussive track ever. It's a very laid-back and atmospheric song with mildly distorted vocals (not unlike King Crimson's "Moonchild") and an arrangement that consists of nothing else than a lot of various percussions. The main part of "Way of a Life" is a fast-paced and aggressive tune, but features also complex keyboard themes and a more symphonic and melodic part in the middle in the style of "Think of Me With Kindness", which also appears again toward the end of the song. "Experience" starts as a medieval-influenced song with a fairytale-like melody sung by Minnear. The vocals were not surprisingly switched over to Derek Shulman for the heavy and ballsy mid-part. "Reunion" is a short and tender acoustic ballad, and could possibly not have been more different from the ultra-complex title-track that follows. It starts like an upbeat jig followed by medieval-like main melody before returning to the jig again. The pace then changes drastically and the song becomes slightly jazzier, and the rhythms change faster than you probably can take in on first listen. The tune pretty much then stabilizes itself into a rocking and heavy mid-tempo song, but the unexpected chord-changes and complexity continues even here. There's also a short and bluesy acoustic guitar-solo very unusual for Gentle Giant mixed in with the medieval surroundings and heavy riffs. "In a Glass House" is just as good as "Octopus" and of course just as essential.
Gentle Giant - "The Power and the Glory" (WWA 1974)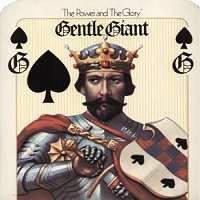 Gentle Giant continued their winning streak with this concept album about power that corrupts people and society. Many believed it was inspired by Watergate, but the band themselves has always denied that, and they should after all be the ones to know that best. "Proclamation" opens the record in a stunning way with its bouncing, quirky and very catchy melody. As always there's also room for complex instrumental parts, and the grandiose chorus has been sped up and down to make it sound out of tune in order to mock its fascist-like feel. This was indeed a classic opening to the album. And it continues with the same very high standard. "So Sincere" is, despite the extremely complicated nature of the arrangements and melody, one of Gentle Giant's catchiest songs. If they ever had a hit, this should have been the one. It became one of the best-known songs from the album, and also a favourite in concerts. "Aspirations" is one of Minnear's most beautiful vocal performances where his soft voice floats gracefully upon the laidback and pleasant arrangement. This is the way a ballad really should be, with no signs of tasteless and sugary sappiness. "Playing the Game" is a lot more challenging musically, and both the rhythms and main melody sound to have a slight Eastern influence in my ears. The second side opens with "Cogs in Cogs" that represents Gentle Giant's most aggressive and hardest rocking side, but with complex and unusual riffs that few or no heavy rock bands would have the imagination or even ability to write. Personally I think "No God's a Man" have a feel similar to "Playing the Game", despite being a completely different song. It opens with the main theme being played instrumentally, before going into the verse that has lots of the band's complex harmonies, and the chorus itself don't appear until the very end of the song. "The Face" is a fast and folk-influenced song with some outstanding violin and an aggressive guitar solo from Green. The closing number "Valedictory" is basically a shorter and slower version of "Proclamation" with a considerably heavier and different arrangement. "The Power and the Glory" was another triumphant masterpiece recorded at a time when Gentle Giant obviously couldn't make any mistakes.
Label
Gentle Giant - "Free Hand" (Chrysalis 1975)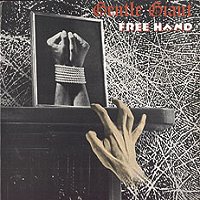 It's almost impossible to have a particular favourite among Gentle Giant's albums. But if I had to pick a personal one, then it perhaps would be their debut for Chrysalis: "Free Hand". This was probably their most medieval-influenced record since "Octopus". The opener "Just the Same" has, just like "Proclamation" from the previous album, a weird and bouncing melody, but now further enhanced by a stronger jazz-influence. The instrumental passage ranges from beautiful and atmospheric to more rocking and jazzy, with lots of quirky sounds from Minnear while Green provides some aggressive guitar playing. "On Reflection" is one of Gentle Giant's most distinctive songs, and that says quite a lot. It starts as a full a cappella just like "Knots", but with a stronger and more accessible melodic presence. This leads into a wonderful medieval-styled ballad in the middle, before the opening theme appears again, but now played as a full-band progressive rock instrumental. The title-track is complex and sophisticated hard rock dominated by Minnear's many strange keyboard-sounds and riffs. The opening sounds of "Time to Kill" are reportedly taken from "Pong", the world's first arcade game ever. The song itself is Gentle Giant from their catchiest and most down to earth side, but still with all the ingredients that made them one of the most complex and interesting progressive rock bands. And "His Last Voyage" gets my vote for the most fantastic atmosphere the band ever managed to make. Here Minnear's voice really came to its full and right use. Only "Aspirations" from the previous album shows his vocals from an equally good side. "Talybont" is a cheerful and uplifting little instrumental number where the medieval-feel will make you think of dancing minstrels, castles and jesters. This feel is partly maintained by the upbeat and energetic closer "Mobile", but has perhaps a more conventional (if that term really can be used about Gentle Giant) folk-influence. "Free Hand" is unique and unpretentious progressive rock that couldn't have been delivered by any other band than Gentle Giant.
Gentle Giant - "Interview" (Chrysalis 1976)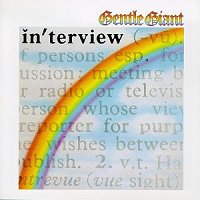 "Interview" is a controversial LP. Some regards it as Gentle Giant's last great studio-album, while others claim it was the band's first in their downward spiral toward the late 70's. It's definitively weaker than "Free Hand", but first-class progressive rock in the typical Gentle Giant style could still be found here. It had a concept based around an interview with the band, and kicked off with the title-track that featured some really juicy organ-riffs from Minnear and powerful bass from Ray Shulman. This was undoubtedly one of the strongest songs on the record, but followed by the two weakest ones. The reggae-influenced "Give it Back" is one of the few examples where Gentle Giant were influenced by a trend that they better should have avoided. "Design" is an attempt at yet another a cappella-styled song, but falls short when compared to such classics like "Knots" and "On Reflection". Things improves a bit with the melodic rocker "Another Show", but "Empty City" and "Timing" are the songs where the typical Gentle Giant-complexity really comes to the fore again, although not in form of the strongest compositions they've written. However, the album's centrepiece is the closer "I Lost My Head". It starts like a medieval-styled ballad (the fact that it's actually the only medieval-influenced piece on the album is probably another minus for many listeners). The track then goes into the main-part where the riff is first played in a very Eastern-like style, but quickly turns into a powerful hard rock riff and a classic Gentle Giant rocker. A very good ending to what's not among Gentle Giant's classic albums, but still better than all the studio albums that still were to come from the band.
Gentle Giant - "Playing the Fool - The Official Live" (Chrysalis 1977)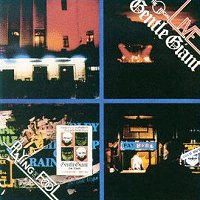 This double live album recorded during the tour for "Interview" is usually regarded as Gentle Giant's last classic release. It perfectly captures all the creativity and power of a Gentle Giant concert in their prime. A tight and punchy "Just the Same" opens the show, and is followed by an equally good "Proclamation" that actually turns into "Valedictory" towards the end. But the band's thing for rearranging and even sometimes rewrite some of their songs for concerts is first heard in "On Reflection". The middle section has been moved to the beginning (just the same thing as Yes did with "And You and I" live) and a completely new theme appears at the end of the song. The "Octopus" album is represented by a 15-minute medley of partly strongly rearranged versions of parts from the record. It opens with "The Boys in the Band" that goes into acoustic instrumental versions of "Raconteur Troubadour" and "Acquiring the Taste" (imagine that piece acoustic!) before going into "Knots" and the highlight of the medley: "The Advent of Panurge". The latter one has been extended by a recorder part in the middle that further strengthens the song's medieval feel. "Strange Ways" features a lengthy solo on vibes, and "The Runaway" and "Experience" has both been joint together. By the way, Derek Shulman is singing Minnear's parts in the latter one, and the heavy mid-part is slightly faster than on the original version. "So Sincere" has been stretched out to ten minutes by a lengthy instrumental part that starts with some really sparkling guitar work from Green, before it goes into a percussive part that is light-years better than the usual drum solos you'll find on most live albums. "Free Hand" is, as you could expect, hard rocking and energetic. They even dropped the quiet mid part in favour of a much louder jam. "Breakdown in Brussels" is a short instrumental number that was nowhere else to be found, although nobody should be particularly sorry for that. The album is closed by a short version of "Peel the Pain" that goes into "I Lost My Head". Hearing the song here further proves that it easily was the highlight from the "Interview" album. "Playing the Fool - The Official Live" is, together with other greats like Yes' "Yessongs" and Barclay James Harvest's "Live Tapes", one of the very best progressive rock live albums.
Gentle Giant - "The Missing Piece" (Chrysalis 1977)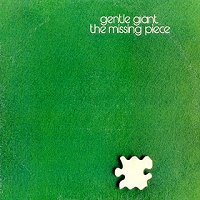 The missing piece in what? The only thing Gentle Giant's discography "missed" so far was a mediocre album, but here it finally came. "The Missing Piece" is a transitional work where the band started to toy with pop-influences, while at the same time maintaining some fragments of their past. Most of the pop-stuff is kept on side one that opens with "Two Weeks in Spain". I'll admit that I kind of like this fresh, energetic and very catchy little tune, but it still feels like a waste of talent to hear a band like Gentle Giant play music as basic and simple as this. The stadium-like "I'm Turning Around" would perhaps fitted Styx, but not Gentle Giant (by the way, I love Styx, so this is not meant as a criticism of their excellent music). The short rocker "Betcha Thought We Couldn't Do It" is a failed attempt from the group at self irony and not taking themselves seriously, as the whole idea reveals that they actually did just that. "Who Do You Think We Are?" and "Mountain Time" are both forgettable filler that points forward to the hideous disaster known as "Giant for a Day" the year after. The second side of the album reminds more of Gentle Giant of old, although lots of the complexity is gone even here. The cheerful "As Old as You're Young" and the more quiet "Memories of Old Days" are both fairly satisfying, although the medieval-sounds now mostly were on synths. The spirit of "Interview" could still be heard in the decent "Winning" and the album closes with the powerful and hard-hitting "For Nobody". So there's definitively good stuff to be found here too, but you should have all their previous albums before you consider to buy this one.
Gentle Giant - "Giant for a Day!" (Chrysalis 1978)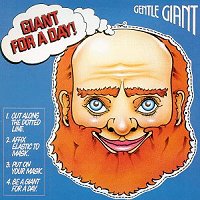 Even not the most pop-oriented moments of "The Missing Piece" could have prepared anyone for the utterly horrible heap of worthless crap on this record. "Giant for a Day!" is just SO bad that I still can't believe it. First of all, the album is a complete sell-out. I can to a certain degree understand (although not defend) that a group like Genesis would sell out in order to maintain their status as a million-selling mega-act, but not a cult band like Gentle Giant. They should just have continued with their own thing, as they would have had their faithful fans anyway and not much would have changed at all. I'm sure that also always was the band's attitude, but pressure from Chrysalis probably caught up with them in the end. But what's even far worse is the shockingly poor material. The opening track "Words from the Wise" is an extremely strained attempt at writing something catchy, and ends up as the most repetitive and annoying Gentle Giant song ever. After hearing the excuse of a chorus repeated about 90125 times, I seriously wondered if the record was skipping. "Thank You" is so lame and uninspired as a song possibly can be, and Derek Shulman delivers his weakest vocal performance on record. The awful and plain ugly title-track sounds like some sort of New Wave. It's just horrible beyond belief. The instrumental "Spooky Boogie" has some VERY faint echoes of the old Gentle Giant, but the songwriting again suck big time. Compare this infantile tune with "The Boys in the Band" and cry. "Take Me" is crappy and disposable pop, while the attempt at an "emotional" power ballad in "It's Only Goodbye" is so embarrassing it hurts. John Weathers is also allowed to display his lack of talent as a songwriter and singer in the acoustic and completely forgettable "Friends". The two cheesy rockers "Little Brown Bag" and "Rock Climber" didn't make things much better. I refuse to believe that the band had any faith or honesty in what they were doing on this album. They were probably given an ultimatum from their label, and more or less forced to make it if they still wanted to release music. Collectors and fanatic Gentle Giant-fans will of course buy "Giant for a Day!" anyway, but everyone else should just pretend that this album never was released. It's actually one of the worst records I've heard from a major progressive rock group.
Gentle Giant - "Civilian" (Chrysalis 1980)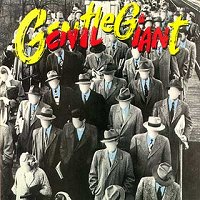 This was Gentle Giant's last album before they broke up for good. Let it be said from the beginning that "Civilian" is NOT classic Gentle Giant, neither in sound or style. But it's at least a much fresher and more inspired work than "Giant for a Day!". Musically, the record went for quite straightforward and intense rock with some catchy pop-hooks cleverly incorporated into it. "Underground", "I Am a Camera" and the opener "Convenience (Clean and Easy)" are all good and representative examples of the album's overall style. My personal favourite is however "Number One", a very catchy song that sets me in a good mood. And unlike the unbearable "It's Only Goodbye" from the previous record, the two ballads on "Civilian" both avoid any kind of sappiness. "Shadows on the Streets" was sung by Minnear, and could have been one of the few more straightforward songs on any of their 70's albums. The sweeping "Inside Out" features some spacey distortion on the vocals of the chorus, and is next to "Number One" one of the most immediately memorable moments on the album. The riff on "All Through the Night" gave perhaps Eloy an idea or two for the style of their "Colours" album from the same year. But despite its obvious musical qualities, "Civilian" can't really be recommended to many others than Gentle Giant fans. Progressive rock fans will prefer to stick with the band's masterpieces from the 70's, like "Octopus", "In a Glass House", "The Power and the Glory" and "Free Hand", while people in search for some straightforward early 80's rock (like the style of "Civilian") of course will look for something else than the last record of a 70's progressive rock band well past their prime.
I Giganti - "Terra In Bocca" (Rifi 1971)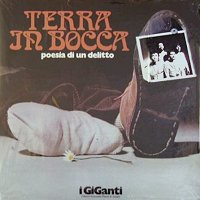 Yet another unknown treasure from the Italian 70's progressive rock scene. "Terra In Bocca" (to my knowledge the only album this band released) is a concept album about the Italian mafia. All the tracks float together and create an excellent, continuous 45-minute piece of Italian progressive rock the way we know and love it. The arrangements can't get better, with tons of the most beautiful Mellotron-sounds you can imagine. In fact, the Mellotron sometimes reminds me of Latte E Miele's "Passio Secundum Mattheum". The music is well structured in strong themes and melodies on most of the album, but there are also some experimental and less structured instrumental passages here. Just the way a true progressive rock album is meant to be! Vocals are great and sounds slightly folk-influenced from time to time. This album gets better each time I hear it, and any lover of Italian progressive will eat it up!
Gordon Giltrap - "Perilous Journey" (Electric 1977)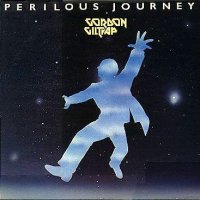 Gordon Giltrap was originally a British folk-guitarist, but turned to symphonic progressive rock in the mid-70's and released a series of strong instrumental records. "Perilous Journey" was the second in a trilogy of albums, and is very representative for his style. It's of course tempting to draw comparisons to Mike Oldfield, but Giltrap had a slightly different sound and approach. No album-length a suite here, but instead tunes with a length of 4-5 minutes with common themes that slowly evolved over the whole album, and gradually got more complicated. The arrangements are tasteful and atmospheric, with lots of synths, orchestration and of course Giltrap's distinctive 12-string guitar. The material is strong and melodic with lots of beautiful themes, and enough variation to keep the listener interested from start to end. Highlights include the main theme "Quest", the dynamic and fanfare-like "Morbio Gorge", the more folk-influenced hit "Heartsong" and the utterly majestic and beautiful "To the High Throne". Very strong and recommended stuff.
Label
Gnidrolog - "In Spite of Harry's Toe-Nail" (RCA 1971)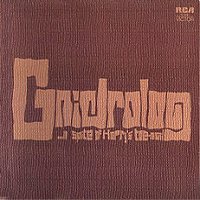 This British band combined influences from Jethro Tull, Gentle Giant and Van Der Graaf Generator. They released two strong albums, and "In Spite..." was the first one. It was a rougher and more complex album than the follow-up "Lady Lake". It's also more medieval- influenced. The vocal-sections still sound quite a bit like Gentle Giant, but the band had their own sound. The use of wind instruments is gorgeous, and I would bet my life that Gryphon listened a lot to this album. The tracks are complex and stuffed with odd time-changes and disharmonic riffs and themes. Most of the title-track is a energetic jam and quite different from the rest of the album. The overall complexity and medieval mood of this album makes it a release that fans of Gentle Giant and Gryphon surely will enjoy.
Gnidrolog - "Lady Lake" (RCA 1972)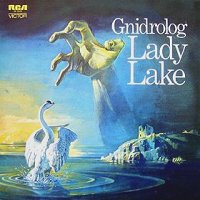 "Lady Lake" was a slightly more polished and simplistic album than the debut. The opening track "I Could Never Be a Soldier" have some Gentle Giant-ish melody lines and some very Tull-ish flute playing, but is really not all that complex despite its 12 minutes. "Ship" reminds a little of the more atmospheric moments of Hammill/VDGG, and is another highlight on this obscure classic. The title-track seems to be more jazz-influenced, and is probably the least accessible track on the album. And "Social Embarrassment" sounds more Gentle Giant than GG themselves. The album also featured some shorter and more mellow pieces like "A Dog With No Collar". And yes, Gnidrolog was also one of the few progressive rock bands without any keyboards at all, but with such excellency as this you'll not miss it. Impossible to dislike if you like the three mentioned bands.
Next Page