-I-
An obscure but decent one-shot from Germany. Ikarus played progressive rock that sometimes was in the vein of Van Der Graaf Generator. The album opens with the 15-minute "Eclipse". Good and very powerful riffs and themes, but as many other German bands, the vocals could have been better. The sound is dominated by organ, flute, piano, saxophone and guitar. On some parts the band also used some real strings instead of mellotron. "Mesentery" is a great track, and the vocals are far better here than on the first track. "The Raven" is based on a poem by Edgar Allan Poe, and musically this is the most complex and experimental track on the album. The energetic saxophone parts will apply to any fan of Van Der Graaf Generator. The last track, "Early Bell's Voice", is perhaps the best. It consists mostly of wonderful instrumental parts, and the saxophone playing here sometimes reminds me of Catapilla. The track has a perfect early 70's feel to it, just as the rest of the album. The vocals are a weak point, but the music should still appeal to all fans of 70's prog.
Indian Summer - "Indian Summer" (Neon 1971)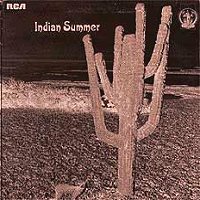 Next after Spring, Indian Summer's album is probably the one released on the Neon-label that most progressive rock fans are familiar with. And it's not hard to understand why, as the music is very typical early 70's prog with lengthy and complex tracks, lots of organ, Mellotron and guitar work. The album opens good with the anti-religious "God is the Dog". Great organ and vocals on this one, and the lyrics suits me very well. "Half Changed Again" builds up from a relaxed acoustic track and then to some excellent organ-solos and finally to a beautiful melodic theme. "Glimpse" is the most complex track here, while "Emotions of Men" and "Black Sunshine" are much more straightforward but still decent tracks. "Another Tree Will Grow" has a good melody and riff, but it also demonstrates the weak thing with this album: some of the solo-passages should have been shorter and better structured. And the excellent instrumental number "From the Film of the Same Name" showed that they could do just that if they tried hard enough. I also have to give credit for the great voice of Bob Jackson. He can go from a deep voice to some really impressive and powerful screams with ease. This is an album well worth picking up for any collector of early 70's progressive rock, although probably not essential.
Label
Island - "Pictures" (Round 1977)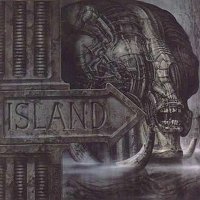 This is still the best progressive rock album I've heard from a Swiss band. Island sounds to be most influenced by Van Der Graaf Generator, but their album is in fact even more complex and disharmonius than even Hammill & Co. were at their most weird. After a short introduction the album opens with the instrumental number "Zero". It's based in a great organ/sax theme, and it's the least complex track on the album. Then comes the nearly 17-minute long title-track. In addition to their very VDGG-influenced sound, the band also uses some very distinctive percussion. The track is loaded with great themes and instrumental parts. Lots of saxophone and very powerful organ. Any VDGG fan will love it. "Herold and King/Dloreh" is exactly so weird as the title suggests. I think the only track I've ever heard that can rival this breathtaking complexity and virtuosity is Yezda Urfa's "(My Doc Told Me) I Had Doogie Head". Very energetic and powerful, and as I said, the complexity is unbelievable. The last track, "Here and Now", is more laid-back but still very complex and probably the least accessible track on the album. Anyway, this is with no doubt one of the greatest progressive rock albums from the late 70's, and you have no other thing to do than just get it!