-O-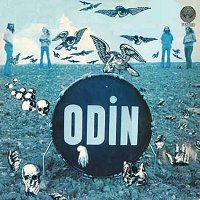 Odin was a British band, but all the members lived in Germany. Their self-titled debut and only album is one of the many obscure gems released on the Vertigo swirl label. Odin's style was organ dominated progressive rock with influences from hard rock, jazz and some folk. Tracks like "Life is only" and "Clown" are stuffed with lengthy organ passages and good melodies. "Be the Man you are" was an airy acoustic track of the kind that most progressive rock groups would have one or two of on their albums. "Eucalyptus" was an atmospheric instrumental with some nice use of string-synths. "Tribute to Frank" (probably Zappa) was a bit quirkier, with some quite interesting and unusual chords. And the guys used their voices as instruments in the cheerful "Turnpike Lane" with good result . They also did a decent, although not very creative cover of Quatermass' "Gemini" with a slightly longer organ solo than the original. Personally I found this to be an excellent album, and well worth searching for.
Mike Oldfield - "Tubular Bells" (Virgin 1973)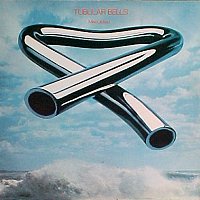 Progressive rock solo artists are very rare, and it's even rarer that one of them became as big and successful as Genesis and Yes, but that's just what happened with Mike Oldfield. At the age of just 17 he had started to work on a then untitled 50-minute piece of mainly instrumental progressive rock. He was extremely talented both as a composer and multi-instrumentalist (although guitar always would be his main instrument), and when the composing of the untitled piece of music (only titled "Opus 1" at this moment) was finished he sent a demo tape of it to various labels. But no one seemed to have much faith in this strange young guy, not until he met Richard Branson who was in the process of starting up his own label called Virgin. Branson gave Oldfield a deal, and he quickly started to record the album on his own whenever the studio was available to him. The album was finally given the title "Tubular Bells" and released in 1973, becoming the very first release on Branson's new label. To everyone's surprise, the album immediately became an enormous success, selling millions worldwide and financially secured the future for both Oldfield and Branson. When listening to the album, no one could fail to hear that they dealt with a natural born super talent here. Oldfield played nearly all the instruments on the album himself, including various guitars, bells, piano, organ, bass, mandolin, glockenspiel and bagpipes. But a few guests also appeared, including Jon Field from Jade Warrior on flute, Lindsay Cooper on oboe and Steve Broughton on drums. Structurally, "Tubular Bells" sets the standard for Oldfield's classic albums, consisting of just one album-length piece divided into two parts that naturally were the equilivants to each side of the record. It's also the most complex and varied of his classics, ranging from peaceful, pastoral parts to thundering hard rocking riffs. Oldfield's background from folk-music was always apparent, often resulting in a dreamy and rural atmosphere in his truly beautiful and inspiring music. The piano-theme that opens the album is undoubtedly the best-known and most famous theme Oldfield ever wrote, and was also used with great success in William Friedkin's classic shocker "The Exorcist" from the same year. The piece goes through an impressive amount of changes, moods and styles: folk, blues, hard rock, symphonic progressive rock. Inspired and strong melodic themes are revealed one after another, proving Oldfield's compositional skills beyond any doubt. You'll also notice Oldfield's totally unique and very characteristic sound on electric guitar; very high-pitched and sharp but always pleasant and pretty. Part one is closed with a melodic theme that is being repeated by various instruments introduced by Vivian Stanshall and reaches some sort of climax when played by tubular bells at the very end. Part two opens very laidback and rural, with various acoustic instruments playing relaxing chords creating a dreamy state. The pace and power picks up in a timpani-driven part with Oldfield's guitars imitating bagpipes, and this goes right into the hard rocking part usually known as "Piltdown Man", featuring some very absurd vocals from Oldfield himself. The following part is the complete opposite, consisting of floating organs and dreamy electric guitar chords floating around in mid-air. And just when you think the album is going to fade out with this part, then suddenly the cheerful traditional folk-jig "The Sailor's Hornpipe" appears and again changes the mood completely. "Tubular Bells" is in many ways a historic debut, and will always remain Oldfield's most famous album.
Label
Label (Quadrophonic issue)
Mike Oldfield - "Hergest Ridge" (Virgin 1974)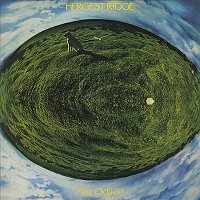 The shy and young Oldfield were not prepared for the attention that followed the unexpected massive success of "Tubular Bells", so he escaped out in the English countryside to a remote place called Hergest Ridge where he started to work on the second album. The result was actually named after the place, and personally I've always viewed "Hergest Ridge" as the most cohesive and consistent of Oldfield's classic albums. Just like "Tubular Bells" it was an album-length and mostly instrumental epic divided into two parts, but with far more attention to slowly develop and work on a limited number of themes and melodies through the album, instead of making the thing as complex and varied as possible. The mood and atmosphere is perhaps also the most accomplished on an Oldfield-album, focusing entirely on the green and rural countryside where the album was conceived. The piece starts with a floating and dreamy organ-chord that soon is joined by one of the main themes played on recorder. The music evolves slowly as other keyboards and the bass start to creep in, and the earlier mentioned theme now being played on mandolin. The true majestic beauty of this melody is however not fully revealed before it's being played on trumpet by guest Ted Hobart. Oldfield's electric guitar then takes over the theme for a little while, before the whole sequence reaches its climax when the snare drums comes in for full and carries the trumpet-melody along gracefully. A new melody is then introduced by a very dramatic and loud interlude that is actually based in the forthcoming theme, but in a way so different that it will take some time to notice it. And this is easily one of the most beautiful melodies Oldfield ever wrote, as well as being wonderfully arranged with oboes played by June Whiling and Lindsay Cooper. It builds however gradually up some tension that climaxes into tolling melodic bells that by the way sounded a lot more tuned then the ones on "Tubular Bells". The piece then makes an abrupt change into a bass riff that at first may can fool the listener into believing that Oldfield is going to replicate the ending of side one of "Tubular Bells", but the whole thing fortunately changes into a blistering and swinging guitar solo with plenty of Oldfield's trademark sound. Everything then calms down, and part one is ended with a majestic choir and grandiose bells, but still in a completely different way than side one from the previous album. The second side opens with the oboe-theme from the first side in a very different arrangement, and leads up to what must be described as the main theme of part two. If you listen very closely you can also hear Clodagh Simmonds and Oldfield's sister Sally sing this very theme through most of part two, but they're so well integrated in the mix and with the other instruments that they can be hard to hear at first. In the middle of part two, some themes from side one starts to build up to something that sounds both threatening and extremely exciting at the same time. Dark clouds are starting to darkening the sky over Hergest Ridge, and the listener can sense that something radically different is going to happen soon. And then suddenly, the calm and peaceful atmosphere that has dominated the album so far is completely overtaken by no less than 90 overdubbed electric guitars playing perhaps the best and most groovy hard rock riffs that Oldfield ever wrote. A choir, guitar and distorted organ are floating in and out above, around and under the riffs, making sure that even this part has some strong melodic input. Oldfield-fans are often referring to this sequence as "the thunderstorm". But the storm is chased away at the end when the main theme of part two makes its final appearance and concludes the album. "Hergest Ridge" is a timeless masterpiece and for me perhaps the definitively best proof of Oldfield's compositional genius.
Mike Oldfield - "Ommadawn" (Virgin 1975)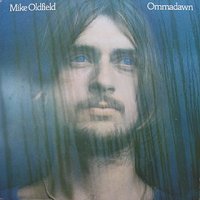 Oldfield had a couple of guest musicians on his first two albums, but on his third real LP (not counting the unnecessary "The Orchestral Tubular Bells" from earlier the same year as it was only the beginning of the seemingly endless serial rape of "Tubular Bells") he had hired a whole group of musicians. Among them were legendary percussionist Pierre Moerlen, flutist Leslie Penning, The Hereford City Band (a brass ensemble), a group of ethnic drummers on various African percussions, Paddy Moloney (from The Chieftains) on uillean pipes, cellist David Strange, trumpeter Don Blakeson, singers Bridget St John and the two who also had been on "Hergest Ridge": Clodagh Simmonds and Sally Oldfield as well as brother Terry on pan pipes and a bunch of kids who sang on the short closing number "On Horseback". Oldfield himself had also expanded his own instrumental arsenal with string-synths, an element that brought a stronger feel of dramatic mysticism to his music. And "Ommadawn" was yet another album-length (well, only nearly album-length this time!) masterpiece where he had picked up a couple of new influences and sounds in his distinctive classic sound. The first you'll notice of these is the earlier mentioned synths that keep coming in and out between the haunting opening main theme. The arrangements have a mystical aura that makes the album even a tad dreamier than Oldfield's other records. The emotional intensity increases after the introduction theme, with Oldfield's guitar wailing while being embraced by the string-synths. This goes soon into a crescendo leading to a floating, airy and symphonic part that drifts away and gradually calms down, just to climax into a beautiful recorder-fanfare that takes us to a couple of catchy, folk-inflected melodies that somewhat lightens up the mood. Oldfield's electric guitar work on the following parts is exceptionally beautiful. The synth-theme from the beginning makes a return for the finale of side one, but now played by recorder and later also being the melodic foundation for Simmond's vocal part, driven forward by the African percussions. Building up to climaxes was often a main ingredient in Oldfield's way of composing, and this part is no exception, increasing in intensity and reaching its high point when the opening main theme makes a dramatic return, followed by a simple but incredibly powerful and emotional solo from Oldfield before side one fades out with the percussions. Part two opens with its slow main melody among what sounds like a ton of spacey, shimmering synths, but is in reality lots of electric guitars overdubbed. The part featuring Moloney's uillean pipes is a bit more down to earth, which partly also is the problem with it for me, as it lacks the mysticism on display on the rest of the album. But it's all forgiven when the main theme returns again on flute, reaching a STUNNINGLY beautiful climax that goes into the last passage of the piece, sounding slightly like a bouncing folk-jig with more great guitar work. Part two is with its 14 minutes rather short for being Oldfield, so at the end of the album there was room for a very cute and cosy little song sung by Oldfield himself, where the lyrics dealt with the simple pleasure of riding horses at Hergest Ridge. The chorus sounds quite a lot like Jethro Tull, with vocals surprisingly similar to Ian Anderson from Oldfield (who usually not were a very great singer). The song had actually no title on the album, but it was named "On Horseback" on the b-side of the "In Dulci Jubilo" single, so that's what it's best known as. I usually recommends "Ommadawn" as the starter for people who are not familiar with the wonderful musical world Oldfield created in the '70s. It was the first album I heard of him myself, and I don't think I listened to another record for a month or so. A good sign I guess!
Mike Oldfield - "Boxed" (Virgin 1976)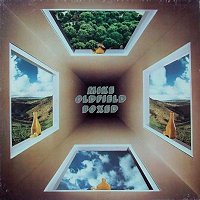 To keep up with the expected quadrophonic revolution (that never really came) in the '70s, Oldfield decided to remix his first three albums in the new 4-channel format and release them in a boxed set along with a fourth album called "Collaborations" that compiled some of his work with David Bedford and Leslie Penning. "Tubular Bells" had already been released in a quadrophonic version a couple of years earlier, but it was a rather weird and primitive mix that occasionally bordered on making the listener dizzy. The new mix that was done for "Boxed" sounded much better, distributing the sound way more sensible between the four speakers. But the mix also features many detectable differences from the original even when played through standard stereo. The album sounds cleaner and smoother around the edges than the original mix, and the bells at the end of side one had apparently been re-recorded as they now actually were in tune. Some passages also had less or different reverb, while the heavy parts sound a bit beefier. The already discreet organ on the original was however even more obscured here. But the most significant difference comes at the very end where we are allowed to hear the original version of "The Sailor's Hornpipe" that featured a very drunken Vivian Stanshall talking about the Virgin Mansion with Oldfield playing the tune in the background. The differences with "Tubular Bells" became however only minor when compared to the seriously altered quadrophonic version of "Hergest Ridge". The trumpet and snare drum on part one had both been removed as Oldfield, according to the accompanying booklet in the box, didn't really want them to be there in the first place. The oboe part is actually also slightly different, but you probably won't hear it immediately. The next big difference is that the vocals on side two now were mixed loud and clearly, making them one of the main features on part two. The choir, organ and some of the guitar on the thunderstorm had been removed, making the sharp riffs stand out even more. The overall result of the remix focuses more on the basic framework and textures of the album, and less on the themes and melodies. If you doesn't have quadrophonic equipment, then there's no reason in the world why you should listen to this instead of the original stereo version. However, if you have the vintage 4-channel system, then this is one of the greatest quadrophonic experiences you'll ever get, as it almost literally make the green plains beneath Hergest Ridge surround you completely. It's very close to becoming a spiritual experience, and further strengthens my opinion about "Hergest Ridge" as perhaps my personal favourite of Oldfield's classic albums. All the instruments and arrangements on "Ommadawn" were still intact, but the remixing also here contains many audible differences. The first thing you'll notice is that the synths are considerably louder on the opening part, and many of the transitions and climaxes during the piece also sound louder. In the final passage you'll hear some wordless male vocals that were very low in the original mix. The first side of "Collaborations" consist of excerpts from three albums by David Bedford where Mike Oldfield appeared: "Star's End", "The Rime of the Ancient Mariner" and "The Odyssey". The extracted pieces here definitively make more sense on the original albums, but they're all great music, especially "The Phaeacian Games" and "The Rio Grande". It should also be noted that the latter one featured an instrumental part that was not on the original album ("The Rime of the Ancient Mariner"), and this was also the only place where you could hear these tracks in quadrophonic sound. The tracks on the second side stand better on their own, and were mostly instrumental folk-traditionals with flutist Leslie Penning, including the two non-album singles "In Dulci Jubilo" and "Portsmouth". My favourite of the tracks with Penning is however the really beautiful "Argiers". Oldfield delivered some shivering and haunting guitar work on "First Excursion", a track again featuring Bedford. And finally this mammoth-project closed with "Speak (Tho You Only Say Farewell)", a dreadful novelty number that definitively should have remained in the archives, and explained all too well why Oldfield and Bedford almost never sing on their albums. But overall, if you owns a quadrophonic system, then "Boxed" is the definitive way of enjoying Oldfield's music.
Label (Hergest Ridge)
Mike Oldfield - "Incantations" (Virgin 1978)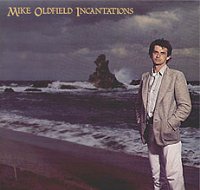 Oldfield went through some serious personal changes in the late '70s, becoming more open toward the public and press. Ironically, this new and seemingly positive attitude would quickly prove to become fatal for his musical orientation. But in the process of this personal transformation, he was able to churn out one last album-length epic with "Incantations". And this time it was even a double album, making it the longest piece he ever composed and recorded. It should be noted that the compositional style of "Incantations" is slightly different from his three first albums, focusing more on looping and even more repetition. And despite being Oldfield's longest work, next to "Hergest Ridge" this is undoubtedly the one to focus most on the same themes and melodies through the entire album. Part one is dominated by real strings, flutes, looping synths and of course Oldfield's ever present guitar work. The melodies are beautiful as always, and the trumpet theme leading up to the vocal section is one of the finest in the piece. The vocal section is very hypnotic and pretty, and the lyrics are as usual of the kind where it's not easy to hear if it's actual words or just meaningless spellings. Part two opens with more of those looping synths which are one of the trademarks of the piece. The following section features chilling strings and some atmospheric themes from Oldfield's guitar, before the vocal melody of part one is repeated. The rest of the part is one of the most magical moments of the album, where Maddie Prior sings the poem "Hiawatha" set to a gorgeous melody. Although I've always been a fan of Prior's magic voice, I still think Clodagh Simmonds is the definitive "Oldfield singing-lady" for me. Her very characteristic and mystical voice can be heard on both "Ommadawn" and the quadrophonic version of "Hergest Ridge". Part three features probably the most upbeat and rocking parts of the epic, starting with a joyful theme that leads into a lengthy solo from Oldfield, pleasant and hypnotic. Yes, hypnotic is a word that repeats itself in this review, but that's simply because I think one of the main intentions with "Incantations" is to be just that. The rock feeling sets in for full after the solo, where Oldfield churns out some simple but very efficient themes and riffs that are among the most immediate and catchy elements on the album. You'll also notice that the pretty and whistling synth-sound that often dominates the sound occasionally can be hard to distinguish from the guitar. Part four pretty much sums up the entire album and all of its themes, but in different arrangements, including an interpretation of the main theme from part one played entirely on vibes. The melody from "Hiawatha" returns for the striking finale of the album, and Prior shines as strong as ever with her crystal clear voice. I think it's quite obvious that "Incantations" was Oldfield's last studio masterwork, but it was at least a graceful closing to the progressive career of one of the most unique personalities of the entire genre.
Label
Mike Oldfield - "Exposed" (Virgin 1979)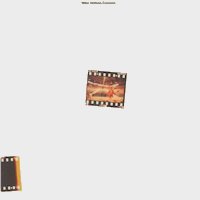 As a result of Oldfield's new and more normal lifestyle in the end of the 70's, he decided that he would even begin to tour. His first tour included an orchestra and a bunch of hired backing-musicians (including Pekka Pohojola, the Moerlen brothers, Maddie Prior and David Bedford), making it a rather expensive affair. Some concerts on the tour were recorded for this double live album that would stand as Oldfield's last consistently progressive release. It's made up of versions of "Incantations" and "Tubular Bells". As a bonus you're also getting a version of his disco-hit "Guilty". It's actually a quite funny track with lots of quirky themes backed up by disco-rhythms that seem to be partly based on some of the looping tracks from "Incantations", but it's also hard to not view it as Oldfield's first misstep into pop-territory. Anyway, the version of "Incantations" is about 30 minutes shorter than the studio-version. But despite that, it captures the essence of the piece very well, and the quadrophonic sound (that you didn't get on the studio-version) gets the very best out of the piece, as well as giving you a nice illusion of actually being in the theatre. The version of "Tubular Bells" is the only alternative version of it that you'll need. Many parts have been completely re-arranged and the version has a much more rocking feel than the original and the performance is absolutely brilliant and will not bore you for a second, as the piece has become a completely new listening experience, while of course being familiar at the same time. "Exposed" is a classic live album and much more interesting than what you may would expect. The rest of Oldfield's musical output is unfortunately lacklustre compared to the genius of his '70s works. His later albums consisted mostly of disposable pop-tunes with one or two half-hearted "epics" thrown in as an attempt to still keep his old fans interested, and this trend started actually with "Platinum" that was released already later in '79. But his '70s works are however true musical artistry of the highest calibre, and are an important part of any credible progressive rock collection.
Labels
Omega - "The Hall of Floaters in the Sky" (Bellaphon 1976)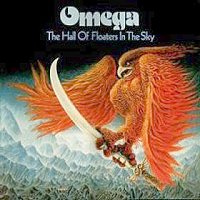 The only Hungarian progressive rock band from the 70's that I've heard so far. I didn't know what to expect, but I found this to be surprisingly good. They can sometimes remind a little bit of early Kayak, but they have a sound of their own. I really like the way they arrange the vocals, and they got some very quirky synth sounds. The first thing you'll notice about this album, is how easy accessible it is. Most of the songs sits very well already the first time you hear them. The themes and melodies are very catchy and enjoyable on the whole album, without loosing the progressive edge and sound. They also use some strings here and there, which of course gives a symphonic sound. There's not much meaning in pointing out tracks one by one, simply because all the tracks here are good. Definitively worth checking out.
Le Orme - "Collage" (Philips 1971)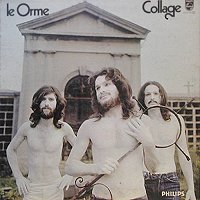 Before becoming Italy's leading progressive rock trio, Le Orme were one of that country's first psych groups, starting as early as 1966. After one album and a compilation of singles, the four-piece band were reduced to a trio consisting of keyboardist Toni Pagliuca, drummer Michi Dei Rossi and singer, bassist and guitarist Aldo Tagliapietra. This was undoubtedly the best and classic line-up of the band. They wisely decided to ditch the pop and psych of the first version of the band in favour of the much better and more interesting progressive rock style that was taking Italy by storm at that moment. "Collage" was the first album from this incarnation of Le Orme, and also their first of interest in a progressive rock context. Musically it's much closer to proto-prog than the more refined albums that followed, and some very slight traces of their past still remained, like the arrangements in "Morte Di Un Fiore" and the typically psychedelic distortion of the vocals in "Immagini". But the rest pointed toward a much more progressive style. The title-track is a simple but good instrumental theme that can remind of The Nice in one of their better and more elegant moments, such as their version of Sibelius' "Karelia Suite". "Cemento Armato" is basically a long and raw jam with a short vocal beginning and end. Tagliapietra had next to Francesco Di Giacomo from Banco del Mutuo Soccorso one of the easiest recognizable voices in Italian progressive rock. "Evasione Totale" was yet another number dominated by Pagliuca's long solos on the Hammond, this time even with a quite spacey feeling. Still, the two more vocal-oriented songs "Era Inverno" and "Sguardo Verso Il Cielo" were easily the best ones on the record. Le Orme's grasp on progressive rock was still perhaps a bit raw and not fully developed on "Collage" compared to their next albums, but the record still marked a promising start for this new and best chapter in the band's career.
Le Orme - "Uomo di Pezza" (Philips 1972)
"Uomo di Pezza" was the album that placed Le Orme in the same league as Premiata Forneria Marconi and Banco del Mutuo Soccorso (who both released their debuts the same year), and made them a force to be reckoned with in Italian progressive rock, as well as turning them into one of the most famous ones. Every trace of proto-prog and psych were now completely shaken off, and the trio appeared as a symphonic progressive group of the highest class on "Uomo di Pezza". Pagliuca had expanded his sonic palette of organ and piano to also include Mellotron and synths, using both of them with taste and intelligence. The intro on the opener "Una Dolcezza Nuova" is quite powerful with the organ on the forefront, but the track quickly calms down to a peaceful, moody and longing piano-piece that creates an atmospheric and pleasant opening for the album. "Gioco di Bimba" was a smart choice as the single from the record, as this bright and happy folk-influenced song has an immediately catchy melody. Very nice use of the synths too. But the most complex and darkest piece on the record is undoubtedly "La Porta Chiusa". Here the trio really showed how well they handled the progressive rock format, and the track went from sinister synth-melodies to calm but ominous vocal parts that built up to some intense and dramatic Mellotron-driven instrumental parts before ending in a high-energy finale worthy of Emerson, Lake and Palmer. The second side is a bit more song-oriented, but never straying outside the symphonic progressive frame the band now operated within. "Breve Immagine" is based around some church-like organ with some fragile Mellotron on the chorus. The more acoustic side of the trio is shown in "Figure di Cartone", but Pagliuca's efficient use of the Moog is also an important feature in the song. The most gorgeous melody on the record can probably be found in "Aspettando I'Alba", which beside its great melodic content also features the magic Mellotron-flute and a surprisingly spacey ending. The roughest moment appears at the very end of the album with the instrumental "Alienazione". It's a quite raw and unpolished piece compared to the rest of the record, and features some outstanding playing from Dei Rossi as well as a distorted, Canterbury-like organ solo. "Uomo di Pezza" will forever remain one of Le Orme's finest moments, and it will also be a perfect introduction to the band.
Le Orme - "Felona E Sorona" (Philips 1973)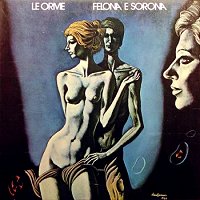 This mellow and somewhat dark conceptual work about the two imaginary planets Felona and Sorona is the pinnacle of Le Orme's career. It's also definitively their most original-sounding album, as Pagliuca now had taken full advantage of the synths (both Moog and string-synths) and made them one of the most important features in the sound of the record. Even many of the organ-chords had been layered with the synths, often making it hard to distinguish the two keyboards apart from each other, resulting in a very unique sound. The record is basically an album-length suite divided into nine shorter segments. The opener "Sospesi Nell'Incredible" demonstrates the album's sound and mood right away with a complex opening instrumental part that evolves into one of the best vocal melodies on the record. It ends in some really spacey solos that suit the cosmic theme of the album very well, and goes into the short and acoustic "Felona". This tune is pretty much what "Gioco di Bimba" was to "Uomo di Pezza", and it was even released as the single from the album. "La Solitudine De Chi Protegge Il Mondo" works mainly as a short bridge between "Felona" and the more complex and classical influenced "L'Equilibro". The second side continues in a more laidback and mellower style, with sore and beautiful songs like "Sorona" and "All'Infuori Del Tempo". One of the most creative uses you'll hear of a note-bending Moog is in "Attesa Inerte" where the effect actually lays the whole foundation for the song. And nothing could have prepared the listener for the closing instrumental "Ritorno Al Nulla" that has to be one of the most dramatic, intense and overwhelming grandiose finales to any album. Just like many others, I find this to be Le Orme's best and most fascinating LP, but personally I think "Uomo di Pezza" may be a better starter for people not familiar with the band, simply because it's an immediately more accessible and less dark work than "Felona E Sorona".
Label
Le Orme - "In Concerto" (Philips 1974)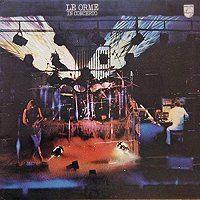 The status of "In Concerto" as the only live album from an Italian progressive rock band didn't exactly last for very long, as it was followed later the same year by Premiata Forneria Marconi's "Live in the U.S.A.". Despite being a live album, it included a considerable amount of new music too, as the 21-minute "Truck of Fire" that took up the first side wasn't available anywhere else. It's probably the roughest and most energetic thing the band ever did, as they seemed to go completely bananas in a series of raw jams and improvisations through the track. Drummer Dei Rossi sounded as if he were on fire himself, and were deservedly given the solo spot for several minutes. The track calms down for the more melodic vocal part at the end. It was sung in English, probably as one of the last spasms of the band's failed attempt at reaching an international audience with an English version of "Felona E Sorona" the year before. The second side consisted of old material; most of it was surprisingly taken from "Collage" only. From "Felona E Sorona" we only get "Ritorno al Nulla" that really doesn't make much sense on its own, and the performance is inferior to the studio version anyway. But the three tracks from "Collage" are all performed well, and with the energy and rawness that you would expect and demand from a good live recording. "Era Inverno" had also got a new and quite spacey intro that the studio version didn't have. The most obvious objection against the record is the complete lack of anything from the superb "Uomo di Pezza". It would sure have been a real treat to hear versions of tracks like "La Porta Chiusa" and "Alienazione" in these surroundings. So a double album would probably have been more satisfying, but as a snapshot of Le Orme live at the height of their career, it certainly delivers the goods.
Le Orme - "Contrappunti" (Philips 1974)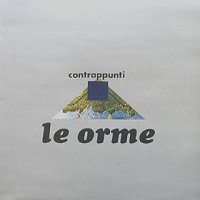 Le Orme quickly went back into the studio again, and recorded what would turn out to be their last classic and consistently progressive album. "Contrappunti" had no concept, and do in fact feel much more like a random collection of songs. But that also made it a varied album with room for more different moods than "Felona E Sorona". It included three pure instrumentals, where the title-track was the first of them. This has to be one of the band's most dynamic pieces, starting with a sinister classical-influenced theme that is quickly cut off by a powerful jam that could have been taken straight from "Tarkus", before returning the opening theme again. A very powerful opening to the album indeed. The more anthemic "Aliante" is based around a rhythm so weird and complex that it can fool the listener into thinking it sounds clumsy and awkward at first listen, but reveals itself as one of the band's most infectious instrumental themes on repeated listens. "Notturno" is a lot more peaceful and atmospheric, and with a mid-part that gives the listener a strange feeling of falling downwards. The vocal songs on the album are also pretty varied in sound and mood. "Frutto Acerbo" is the obligatory acoustic ballad that always was featured on Le Orme's albums, while the far quirkier "India" recalls the darker feel of "Felona E Sorona". "La Fabbricante DŽAngeli" is a bright and joyful song that combines the acoustic and symphonic sound of the trio very well. But my favourite on the record is "Maggio" that also stands as one of the band's very finest, and one of the first I would have played for someone not into Le Orme. The arrangements and melodies are very beautiful, and the structure of the song should surely satisfy your need for complexity. Get "Uomo di Pezza" and "Felona E Sorona" first, then "Contrappunti" and finally "Collage" and "In Concerto" if you want the rougher side of the band too.
Le Orme - "Smogmagica" (Philips 1975)
Just like any other Italian progressive band, Le Orme also dreamt about an international career. They had tried already in 1973 when they released an English version of "Felona E Sorona" with lyrics by Peter Hammill. The album sunk however like a stone, partly due to clumsy handling from Charisma that didn't seem to have much faith in the project at all. In 1975 they decided to make another stab at international recognition, but now with a very different approach. They expanded the band from a trio to a four-piece as they were joined by guitarist Tolo Marton (who at least looked cute on the photo inside the gatefold cover) and aimed for a more guitar-oriented and mainstream sound with stronger international influences, but decided to keep the Italian vocals. They also went to America to record the new album, and the resulting record "Smogmagica" is not surprisingly considered to be a major misstep and a huge disappointment. It clearly revealed a band in search of a broader audience, but without knowing exactly how to get it. To not scare off too many of the old fans, they decided to open the album with its longest, most complex and progressive piece. And at first listen, "Los Angeles" seems to have almost everything you would except from a good progressive rock tune: chord-changes, swirling Mellotron-pasages and a great degree of complexity. However, I'm not sure about how good and inspired the songwriting itself is here, as no particular parts of the song stand out. As a whole it feels a bit disjointed, and it's definitively no match for their best progressive pieces. The only other progressive track here is the instrumental "Laserium Floyd" that intentionally rips off Pink Floyd's signature sound. The rest of the record is mainly left over to bland and harmless pop like "Primi Passi" and "L'Uomo del Pianino". The style of these songs is turned into the downright infantile and imbecile in "Ora O Mai Piu" and "Amanti Di Citta". But "Laurel Canyon" gets my vote as the worst track here, being just a very generic boogie/rock'n'roll jam that is completely unfitting for Le Orme and even this album. The two best songs are easily "Amico Di Ieri" and "Immensa Distesa", two simple but pretty ballads that both could have been among the lighter moments on the previous albums. "Smogmagica" as a whole is still not a very good album I'm afraid, but they had at least taste enough left to include Paul Whitehead's delicious cover art as a poster.
Osanna - "Palepoli" (Fonit Cetra 1972)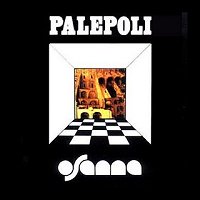 Incredible Italian progressive. "Palepoli" is regarded as the group's best album, and it's an awesome mix of Jethro Tull, Van der Graaf Generator and King Crimson, but with a sound of its own. The 20-minute "Oro Caldo" starts in an almost ethnic way, but after a while it bursts into a energetic vocal part with great flute. I don't know why, but sometimes this reminds me a little bit of some Spanish progressive bands. The whole track is great and with very energetic instrumental parts that may is inspired by "21st Century Schizoid Man"-Crimson. The 22-minute "Animale Senza Respiro" is even better. This track has also some very symphonic parts with beautiful mellotron. The saxophone riffs sounds awesome, and the music is always very energetic and complex. A fantastic album that should be in every serious prog fan's collection. Some members of this band later joined Uno.
Out of Focus - "Out of Focus" (Kuckuck 1971)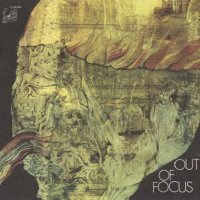 A typical example of German underground progressive rock, dominated by organ, flute, sax and guitar. Usually quite energetic and there's of course some long jams here too. "Blue Sunday Morning" is a quite humorous and very blasphemous track. "What Can a Poor Boy Do?" and "Whispering" features both long jams with duels between all the musicians in the band. The latter has a very catchy groove in the bottom. "It's Your Life" is a more relaxed track with some nice flute parts. "Television Program" is obviously an attempt to be "socially engaged". I don't think there's so much more to say about this album. It's a nice piece of down-to-earth 70's progressive rock, and most of you will probably think it's a decent album.