-R-
Raccomandata Ricevuta Ritorno - "Per...un Mondo di Cristallo" (Fonit Cetra 1973)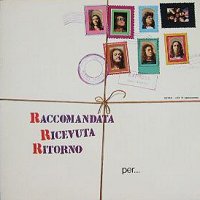 This is another unknown Italian gem. The music by RRR can best be described as a mix of Jethro Tull and Il Balletto di Bronzo, and that's a pretty good mix. The opening track "Nulla" is quite representative: it opens with great organ followed by some flute, before it bursts into a disharmonic riff and the vocal-section. "Il Mondo Cade Su di Me" is a strongly jazz-influenced instrumental, and a little bit different from the rest of the album. All tracks are very complex, and definitively very progressive. My favourite track is "Un Palco di Marionette". It starts with a jazzy, Jethro Tull-like vocal part, then it all stops for a while and a mysterious voice appear, THEN the whole piece gets into a driving instrumental part with a great flute theme before it all ends in a thundering and heavy saxophone part. Striking stuff, and among the Italian albums worth checking out.
Ragnarok - "Nooks" (Polydor 1976)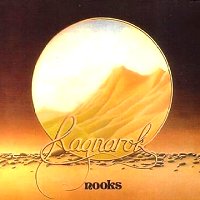 Of the very few progressive rock bands to appear from New Zealand, Ragnarok were the most typical of them. I haven't heard their self-titled debut yet, but their second and last LP "Nooks" is deeply rooted in classic '70s symphonic progressive rock. The keyboards were apparently the most dominant feature in the sound of this band, as nearly every track on the album is covered in sweeping synths and Mellotrons. Even the very minor use of guitar is credited as "synthesized guitar"! The opener "Five New Years" sets the sound and style from the very beginning: strongly melodic and atmospheric symphonic prog with impressively grand arrangements and good vocals. "Waterfall" is structurally more complex and quirky, and incorporates the totally unexpected basic boogie of "Capt. Fagg" towards the end. So you'll actually find musical surprises on this otherwise traditional album too. "Fourteenth Knock" is the first of two instrumental numbers on the album, and is based around fast, percussive rhythms with lots of Moog-solos and the usual floating backdrop of Mellotron before the track is cut short by a plane-crash! The band's more than competent vocal harmonizing is coming to the fore in the much more modest and acoustic "Paths of Reminiscence". This is however used to even greater effect in the excellent "The Volsung" where the use of sound-effects like seagulls, waves and a creaking old ship are adding seriously to the atmosphere. "Semolina" is a lot more basic and with an almost folksy touch, but saved by a good melody. The instrumental title-track gives the band a further chance to show off their instrumental and skills. The track itself is perhaps not the most original or creative, but features the only real guitar solo on the album. Even if originality wasn't Ragnarok's strength and their music was very typical '70s symphonic progressive rock, I still find it hard to compare them to another band. The only one would perhaps be Atlantis Philharmonic, but that goes for more in feel and mood, and Ragnarok were more polished around the edges.
Lutz Rahn - "Solo Trip" (Strand 1978)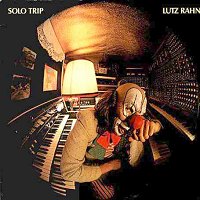 The first and to my knowledge only solo-release from the Novalis keyboardist is a cute and homemade little effort, although I personally perhaps had hoped for something a bit more ambitious when considering the best works of his main band. What we have here are eight instrumental themes played on Rahn's various keyboards and his drum machine. There are also supposed to be some real drums here played by Helge Tillman, but I'm not able to spot him anywhere on the record. The best tracks on the album are the spaceiest ones, such as "Yeti" and "Galaxy Taxi". The latter one featuring some nice Mellotron-flute among the otherwise very German sounding keyboards of Rahn. "September" is a more symphonic piece, reminiscent of a track like "Mit Den Zugvogeln" from Novalis' "Augenblicke" album. The title-track, "Jubel-Trubel" (now is that an idiotic-looking title or what?) and "Minuetta" are lighter and more upbeat tracks, with some slight pop-sensibilities in the melodies. The only really weak one on the album is "Dracula's Kuss". It sounds basically like some porn-muzak, and that's not just because of the heavy moaning at the very start. "Ausklang" is a simple piano-piece in the same vein as "Die Welt wird alt und wieder jung" from Novalis' "Vielleicht Bist Du Ein Clown" from the same year. Not a bad album, but there's not anything here that really makes you jump up and say "Now THAT'S a great melody", and Rahn proved several times with Novalis that he was capable of writing such themes. So he obviously and wisely kept his best ideas for his main group, and "Solo Trip" was probably mostly something he did on his own for some fun in the studio. Nice but not essential.
Ramases - "Space Hymns" (Vertigo 1971)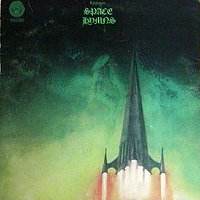 Ramases was undoubtedly one of the most bizarre and eccentric personalities to record music in the 70's. He claimed to be the reincarnated ancient Egyptian god of the same name, and had been given a vision to enlighten mankind with his "cosmic knowledge" (or something like that). His way to do that was to write a bunch of songs together with his wife Sel. On his debut "Space Hymns" he was backed by a group of studio-musicians that soon would be better known as 10cc. The album is ironically remembered more for the gigantic foldout cover (one of Roger Dean's coolest and most spectacular creations) than for its musical content. But with the exception of the sappy folk balladry of "And the Whole World" and "Jesus Come Back", the music is quite good and original. It can probably be best described as some sort of spacey, psychedelic and folk-inflected progressive rock with strong Eastern influences from time to time. The opener "Life Child" has a good melody and some nice Moog and stands as one of the best on the album. Songs like "Hello Mister", "You're the Only One" and "Molecular Delusions" are based in quirky and repetitive vocal lines. The almost touching "Earth People" features some distorted flute not unlike what Nik Turner often did in Hawkwind. "Quasar One" is also good, and next to "Molecular Delusions" the most eastern-sounding song. The closer "Journey to the Inside" features lots of backward tapes and an ending that shows that Ramases after all probably didn't take himself or his project all that serious. The philosophical and space-oriented lyrics are also a plus, at least for me. Nice stuff.
Ramases - "Glass Top Coffin" (Vertigo 1975)
Ramases used no less than four years to follow up "Space Hymns", and "Glass Top Coffin" would also prove to be his last release ever. The material follows quite much of the same song-based structure of the previous album, and the spacey, philosophical and spiritual lyrics were still there. However, it's still quite different musically. More or less all the eastern influences from "Space Hymns" were gone in favour of a lush, soft and symphonic sound that pervades most of the album. This change can be heard immediately in the opener "Golden Landing" that features Ramases' lonely vocals backed up by strings and a choir. "Long, Long Time" makes good, sparse and tasteful use of synths and strings, and stands as one of the best songs. "Now Mona Lisa" is a folk-inflected pop song much better than anything he attempted in the same style on "Space Hymns" ("Balloon" for example). The album included probably the two prettiest songs he ever did, namely "Saler Man" and "Children of the Green Earth". Both features beautiful melodies and lush orchestral arrangements. "Stepping Stones" is the only song here that follows the repetitive structure of some of the tracks from "Space Hymns". "Only the Loneliest Feeling" is based partly in the same melody as "Saler Man", but in a completely different arrangement and with a much more eerie feeling. "Mind Island" has a really soft, pleasant and dreamy touch to it, and "God Voice" shows that a very simple arrangement (just Ramases and his acoustic guitar) often brings forth the best in a good melody. The title-track is something of a surprise, and showed that Ramases could rock out if he wanted to. The rather frustrating story of the cover is worth a few words too. Ramases had come up with another brilliant idea for the cover, this time involving a die-cut man on top of the Horsehead Nebula. When you unfolded the cover, the man's spacesuit was meant to reveal itself to be just a detail on a gigantic bird inside the gatefold cover. Sadly, Vertigo obviously got the whole idea wrong, and the cool optical illusion that Ramases had intended didn't work out at all on the final cover.
Rare Bird - "Rare Bird" (Charisma 1969)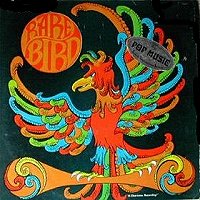 Rare Bird was one of the very first progressive rock band with an instrumentation consisting of nothing else than drums, bass and keyboards(the Hammond of Graham Field and the El-piano of Dave Kaffinetti). Their debut-album is pretty typical proto-prog, with a transitional sound from the psychedelic '60s to the more pure prog-sound of the '70s. The longest and (surprise, surprise) best tracks here are the opener "Iceberg", the dramatic "Beautiful Scarlet" and the sinister "God of War". The rest of the album follows a more simplified structure, although "Melanie" is a good example of early pop-prog. Here you'll also get their hit-single "Sympathy", which actually must be described as a classic single from the late '60s. A nice and decent debut-album that promised even MUCH better things to come...
Rare Bird - "As Your Mind Flies By" (Charisma 1970)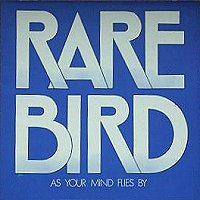 Rare Bird's second album "As Your Mind Flies By" turned out to be their classic release. It's stuffed with a great 70's atmosphere and flawless songwriting. All the 5 tracks on the album are impressivly strong. "What You Want to Know" and "I'm Thinking" are melodic, organ-driven, early 70's progressive rock at its best. The arrangements have lots of cool, twisted and varied organ-sounds and the vocals are great. The rest of side one is made up of the short, baroque-influenced "Down on the Floor" and the great, heavy-progressive "Hammerhead". The second side consists of the 20-minute "Flight". This is one of those tracks that will make any fan of 70's progressive rock cry of joy. The first part of it is quite dramatic and classical-influenced, then it goes into a great jamming part with a choir and excellent duels between the organ playing of Graham Field and the twisted el-piano of Dave Kaffinetti. The two last parts of the track are energetic and heavy with the most perfect organ-sounds you can imagine. With no doubt one of the best progressive rock albums from 1970. By the way, the single-release of "What You Want to Know" had a very different arrangement from the album-version.
Label
Rare Bird - "Epic Forest" (Polydor 1972)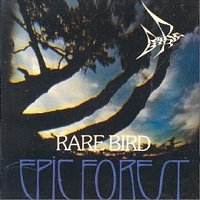 For some strange reason, both Graham Field and Mark Ashton left the band after the masterpiece "As Your Mind Flies By". The remaining members Gould and Kaffinetti was then joined by two guitarists, a new drummer and two players on percussion. The group's distinctive, organ-driven progressive rock had been replaced by a confusing mess of folk, jazz, hardrock and progressive rock. Don't get me wrong, there's several good tracks on the album (the title-track proved that they still could write a first-class progressive tune)and the playing is great, but as a whole it suffers deeply from a lack of direction and identity. I guess the point of progressive rock is to take several different styles and then melt it into a unified sound, and not just play the styles separately in each song like Rare Bird do on this album. The band had simply got lost in the search for a new sound, and that's a shame. It would have been much better if they instead had tried to explore and develop the sound of their two first albums to new heights (although I doubt if it really could get much better than on "As Your..."). But with their next album in mind, I have absolutely NO reason to complain about "Epic Forest"...
Raw Material - "Time Is..." (Neon 1971)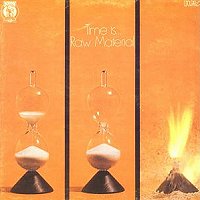 The second and last album by this British band. I haven`t heard their first, but this album is very good. The band was with no doubt strongly inspired by Van der Graaf Generator, with much saxophone and great organ. The opening track is maybe a little bit TOO VdGG, because the riff is taken straight from VdGG`s "Killer", but the rest of the track is fortunately written by the band itself! An excellent track anyway. "Empty Houses" is another goodie, with a very beautiful instrumental part in the middle. The three part "Insolent Lady" is another highlight, and the album ends very mellow and beautiful with "Sungod". If you like VdGG, you simply can`t dislike this obscure classic.
Recordando O Vale Das MašŃs - "As Crianšas da Nova Floresta" (GTA 1977)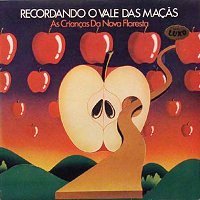 Recordando O Vale Das MašŃs' only album seems to be one of the better known Brazilian '70s progressive rock releases. And judging from "As Crianšas da Nova Floresta" they were a stylistically far more focused and original band than O Teršo. The record has a pleasant and light folk-inflected symphonic progressive rock sound, but with enough of the complexity necessary in the songwriting. The folk-influences in the sound came mostly from the rural style of the guitar-playing. The violin also added some of the folk-feel, but it was also often played in a more typical progressive manner. Keyboards are mainly limited to piano and synths, but the clavinet is used to good effect on the airy and pleasant "Raio de Sol". The opener "Ranchos, Filhos e Mulher" could probably be described as a rather lightweight song, but the melody is actually one of the very best on the record and immediately sets the listener in a good and relaxed mood. "Besteira" shows on the other hand the band in full progressive flight, also revealing that the band had a progressive style pretty much of their own. The only reference to any other band I can think of is perhaps Jethro Tull in some of the flute, although it's far from a very dominant impression (and to be honest, use of flute will almost always bring associations to Tull). The arrangements are stripped down to the bone in the medieval-like acoustic ballad "Olhar de um Louco", but returns to full again in the earlier mentioned "Raio de Sol" that by the way features female vocals opposed to the male vocals on the rest of the album. The 18-minute title-track on side two is naturally the album's definitive progressive alibi, and stays true to the style and sound of the songs on the first side. The album may lacks the little extra that would have turned it into a true classic, but the band's cohesive sound and originality still makes it well worth having, especially if you're out to check some South American progressive bands.
Refugee - "Refugee" (Charisma 1974)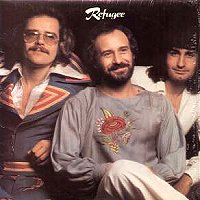 Patrick Moraz and former The Nice-members Lee Jackson and Brian Davison formed Refugee in 1973. So as you may be able to figure out, Refugee was your ultra-typical, classical-influenced keyboard-driven 70's progressive rock trio. Their first and unfortunately only LP is in my opinion the best album Moraz ever played on, next to "Relayer". He had moved on from the primitive heavy-prog of his former band Mainhorse to the keyboard-sound that he would later use in Yes. I think this is especially apparent in "Someday". The keyboard-arrangements in this track sounds like it could have been taken straight from "Relayer". Lee Jackson was still not the most talented singer the world had seen, but he sounds in my ear better here than he ever did in The Nice. I think he even manages to deliver some true emotion on some of the vocal-parts. The instrumental opening track "Papillon" is complex classical-influenced keyboard-prog of the kind most of you will love. The other instrumental-number "Ritt Mickley" is kind of funky, but still with lots of classical influences. But the two long suites are the best tracks here. First you have the 16-minute "Grand Canyon" that starts with a quite mystical and atmospheric part where the Mellotron slowly builds up to the main theme. The vocal-part in the middle reminds me slightly of Triumvirat in the "Spartacus"-period. The whole thing returns to the instrumental main-theme at the end, but now played real fast and energetic. The 18-minute "Credo" follows much of the same structure, but fortunately without becoming too similar. Moraz was asked to join Yes later the same year, and that lead of course to the break-up of Refugee. But their only album remains a progressive rock classic that should be in everybody's collection.
Renaissance - "Renaissance" (Island 1969)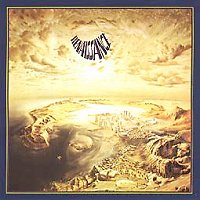 Renaissance originally evolved from the duo Together that consisted of former Yardbirds-members Keith Relf and Jim McCarty. They were in search for a more progressive and experimental style than what they had played with their former bands, and together with pianist John Hawken, singer Jane Relf (Keith's sister) and bassist Louis Cennamo they formed the much more ambitious Renaissance. Their self-titled debut mixed influences of rock, folk and jazz with some frequent quotations from various pieces of classical music. Musically it's quite embryonic and unfinished compared to their classic albums from the 70's. But it opens with one of the better tracks in form of "Kings and Queens". It features decent vocal melodies and lots of classical-influenced piano from Hawken. The other 11-minute track on the album, "Bullet", is on the other hand one of the most messy and disjointed compositions I've ever heard from a progressive rock band. It seems to be pieced together by lots of bits and pieces which have absolutely nothing to do with each other, and wanders aimlessly from rough blues to endless noodling on bass guitar, before ending in something that sounds like, of all things, Tangerine Dream! "Innocence" is better, but suffers partly from some of the same flaws. "Island" and the harpsichord-inflected "Wanderer" are both melodic and folk-influenced tracks where the vocals of Jane Relf takes the leading role. Some seeds of the classic Renaissance-sound were sown already here, but not enough to make the album of interest to others than collectors and completists.
Renaissance - "Illusion" (Island 1971)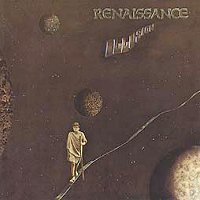 Renaissance's second album proved to be hard to complete. Hawken left during the recording, and the band had to include the rushed and half-baked "epic" "Past Orbits of Dust" with Don Shin on keyboards to fill up the album. The record was also commercially doomed as it only was available in Germany (it was of course released domestically some years later when Renaissance's career started to take off). On a more positive note, guitarist Michael Dunford joined the band and would prove to be important in the songwriting-department of Renaissance. "Illusion" was also the first album to feature lyrics by poetess Betty Thatcher. Musically it was also an improvement over the debut, and showed a more focused band, with the exception of the earlier mentioned "Past Orbits of Dust". Jane Relf delivers her best vocal-performance with the group on the lovely and strongly classical-influenced ballad "Face of Yesterday". The complex "Mr. Pine" was the most typically progressive the first line-up of Renaissance ever got. The dark and moody "Golden Thread" featured strong vocal-harmonies that would be one of the trademarks of the classic Renaissance sound. "Love Goes On" and "Love is all" are on the other hand two short, repetitive and lightweight tunes. The best moments of the album left no doubt about the potential and ambitions of the group, but they had still not yet managed to develop it into a convincing whole.
Renaissance - "Prologue" (Sovereign 1972)
The original line-up of Renaissance had started to shamble already during the recording of "Illusion", and there were finally no original members left after the tour for the album. The third album "Prologue" featured a whole new line-up, and marked the beginning for what would turn out to be the golden era for Renaissance. It also marked a switch of label from Island to Sovereign. Among the new members were singer Annie Haslam, bassist John Camp and keyboardist John Tout. All of them were outstanding musicians, and very important for the classic Renaissance sound. Dunford now wrote most of the songs, and Thatcher would provide the lyrics. Although the band still were in search for their definitive sound and style on "Prologue" they had now come considerably closer to it, and the album was their first really consistent work with only good tracks on it. The title-track is with its wordless vocal-theme and Tout's Bach-influenced piano passages a classic that would find its permanent place in the band's concert repertoire. It also introduced Haslam's crystal-clear and heavenly voice in the best way possible. And just as with Hawken, Tout's main focus was on the piano. Thatcher's beautiful poetry adds a lot to the mood and atmosphere of songs like "Sounds of the Sea" and "Bound for Infinity". "Kiev" is probably the track here that reminds most of the first line-up of the band. "Spare Some Love" has a quite simple and straightforward structure, but it's still a good and enjoyable song. The 11-minute "Rajah Khan" that closes the album should be counted most as a one-time experiment, but a quite fascinating and rewarding one. It mixes strong Eastern influences with complex progressive rock, and features several memorable melodies. And the title of the album is very fitting, as this for many people was the start for the real Renaissance.
Renaissance - "Ashes are Burning" (Sovereign 1973)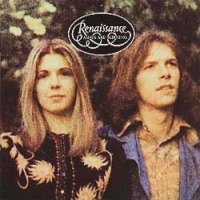 Now this was where the band finally found and perfected their classic style, and "Ashes are Burning" is widely regarded as their first classic album. This is symphonic progressive rock with strong elements of folk and classical music. Their use of a full orchestra to give Dunford's complex, melodic and beautiful songs the symphonic and majestic sound they require was now also in place. "Can You Understand" opens the album in a striking way with a terrific piano-theme from Tout that is joined by harpsichord and the orchestra. "Carpet of the Sun" is one of the band's most beautiful songs ever, and feels like a hymn to life and everything living. "At the Harbour" has lyrical content similar to Strawbs' "Down by the Sea", and features the theme from Debussy's "La Cathedrale Engloutie". Tout demonstrates some tasteful, intelligent and sparse use of the Moog in "On the Frontier", a song that originally appeared on the album of the same name by McCarty's group Shoot earlier the same year. The humble and cosy "Let it Grow" makes a fine contrast to the grandiose, complex and symphonic songs that make up most of the album. And the album closed with the triumphant 11-minute title-track that forever will remain one of the group's most compelling pieces. Despite its many pieces and parts, it floats perfectly from start to finish, and also offers a rare opportunity to hear Tout play some very progressive Hammond organ. "Ashes are Burning" will be a perfect starter for anyone who is not familiar with the group.
Renaissance - "Turn of the Cards" (BTM 1974)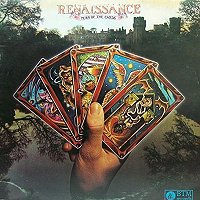 Renaissance switched label from Sovereign to BTM in 1974, and released the important follow-up to "Ashes are Burning". They couldn't have released a much better album than "Turn of the Cards" for the task, as it further confirmed that the band's classic style was found and worked extremely well. The album features more lengthy and complex tracks that are filled to the rim with beautiful melodies and grandiose symphonic arrangements. One of the best examples of the band's excellent vocal-harmonies can be found in "Things I don't understand". The orchestral arrangements on "Running Hard" and "Mother Russia" (probably the best known song from the album) makes these beautifully crafted and melodic tracks even greater, and Renaissance proved that they were one of the very few progressive rock band who actually knew how to fully integrate an orchestra in their sound, and to make the group and orchestra work as a seamless whole. By the way, one of the themes of "Mr. Pine" from "Illusion" surprisingly appears in "Running Hard", but in a much better and fresher arrangement. "Black Flame" ditches the orchestra in favour of a more stripped down arrangement where Tout's harpsichord is the main instrument. The album also offers two shorter pieces. "I Think of You" is probably this album's "Let it Grow", while their classical influences shines through on "Cold is Being" that is based on Albinoni's "Adagio". "Turn of the Cards" is together with "Ashes are Burning" the album that brought Renaissance out to a wider audience, and it's of course among the band's strongest efforts.
Renaissance - "Scheherazade and Other Stories" (BTM 1975)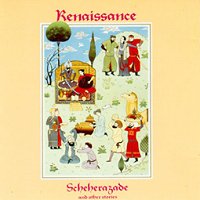 This is the album that many progressive rock fans consider to be Renaissance's crowning achievement, and it was certainly the bands most ambitious album. It's best known for its monumental 25-minute and 9-part title-track that was based on one of the stories from "1001 Arabian Nights". Along with the orchestra were now also a choir that made the sound even bigger and more grandiose than before. The suite was carefully constructed with beautiful themes and melodies relieving each other all the way through. Not a single second of it becomes repetitive or redundant, making the composition a true masterpiece of its own. But we shouldn't forget about the three shorter, but still excellent tracks that makes up the first side of the album. "Trip to the Fair" features some of the best fairy-tale mood the band ever managed to create. "The Vultures Flies High" is a short, almost pop-oriented but utterly tasteful tune with lots of energy and an overall very catchy feel. "Ocean Gypsy" was the 2nd best-known track from the album, and is classic Renaissance of the typical kind. It's got a very beautiful and slightly folk-influenced main melody, and also wonderful instrumental passages dominated by Tout's piano. "Scheherazade and Other Stories" is essential stuff for anyone into symphonic progressive rock and great music in general.
Renaissance - "Live at Carnegie Hall" (BTM 1976)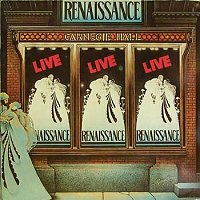 Renaissance was for some unknown reason always more popular in the States than in Europe, so it was quite natural for them to record their classic double live-album over there. "Live at Carnegie Hall" featured songs from the four previous albums, and proved that the band could pull off their complex and orchestral compositions and arrangements very well on stage too. The title-track from "Prologue" kicks it all off, and is followed by strong versions of "Ocean Gypsy", "Can You Understand", "Carpet of the Sun", "Running Hard" and "Mother Russia". These versions may not add anything that the studio-recordings didn't have, but it's still great to hear them in a live setting. The band also talks and comments a lot between the songs, adding the magic live-atmosphere that far too many live-albums lack. The second record in the set is taken up by only two tracks. Fist we have of course "Song of Scheherazade". The album itself was actually still not released when the band played it here, and the audience must have gotten some quite enormous expectations for it after hearing the track for the first time that night. But the real highlight of the album is the fantastic 23-minute version of "Ashes are Burning". This is undoubtedly one of the best performances the band ever caught on vinyl, and Camp delivers some of the most beautiful bass playing I've ever heard. "Live at Carnegie Hall" remains one of the best live albums from a progressive rock band.
Label
Renaissance - "Novella" (Warner Bros. 1977)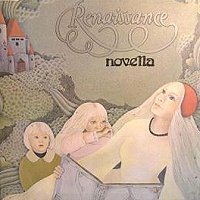 "Novella" was Renaissance's debut for Warner Bros. Musically it followed in the footsteps of the previous albums, but the mood was slightly mellower. The material was maybe also a bit less accessible, and the album requires several listens before you're able to grasp the melodies. But once you're into it you'll find that it has all of the qualities from the band's best records. It was also the last album where Renaissance still remained a pure progressive band. The 13-minute opener "Can You Hear Me?" has a kind of a melodramatic feel to it, and the instrumental passages are a lot more muted and humble than before. This track glides straight over in the beautiful and atmospheric "The Sisters" that maintains the mellow mood. The acoustic "Midas Man" features one of the last examples of Tout's sparse use of synths before he unfortunately would take over much of the band's sound with it. "The Captive Heart" is a piano-dominated ballad with some fine harmonies, but the closing epic "Touching Once (Is so Hard to Keep)" is a lot more interesting. It builds up from a medieval-styled tune to a symphonic and dramatic crescendo before it gets back to the start again. Very striking! But by 1977, Renaissance had just like most other progressive groups started to loose their commercial appeal, and this would unfortunately result in a gradual change of style on the next albums.
Renaissance - "A Song for All Seasons" (Warner Bros. 1978)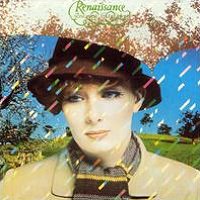 This is a transitional album where the band started to flirt with more pop-oriented material on expense of their more progressive stuff. And when Renaissance went pop, like they do here on "Closer than Yesterday", "Back Home Once Again" and the hit "Northern Lights", they started to sound unpleasantly much like ABBA. But the album fortunately also featured enough lengthy progressive epics and symphonic arrangements to make it worth a listen. "Day of the Dreamer" and the title-track are two complex songs that more or less maintained the Renaissance sound of old. And the opening track "Opening Out" has a really beautiful melody that immediately grabs the listener. "Kindness (At the End)" is also quite good, while "She is Love" on the other hand only manages to bore me. The pop songs makes "A Song for All Seasons" an uneven affair, but the progressive tunes are good enough to make it worth checking out if you liked their previous albums. And ironically enough, this was their most popular album home in England, even if it was the first clear sign of the end of the band's best period.
Renaissance - "Azure d'Or" (Warner Bros. 1979)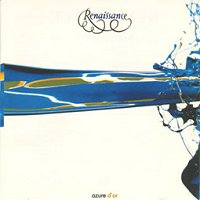 This was where the band really gave in for the pressure of making more commercial music, and ended up with a complete sell-out. "Azure d'Or" is filled with ABBA-like pop songs like "Jekyll and Hyde" and "The Winter Tree". I won't deny that some of these songs certainly have solid hooks, but they're definitively NOT progressive rock. The band had now also ditched the orchestra completely, and the task of creating some atmosphere and symphonic sounds was left over to Tout's synths. As you can hear clearly on "Only Angels Have Wings" they were unfortunately of a very synthetic kind, and sounds almost like a joke compared to the orchestral arrangements of the old records. Where the hell are the tasteful sounds that he used on "Novella"? "The Golden Key" and the instrumental "The Discovery" are the only tracks here with the slightest hint of what Renaissance used to be. Drivel like "Forever Changing" is so far from classic Renaissance as it possibly can get, and the album as a whole was the final nail in the coffin for Renaissance as a progressive rock band. They were not exactly the only band that ended the 70's in this way, but it doesn't get less sad for that reason.
Ripaille - "La Vieille Que L'on Br¨la" (Ballon Noir 1977)
French band which released their first and only album in 1977. The album is good, mixing some medieval influences with more typical French-sounding progressive. Tracks like "La Veuve de Nicolas Kremer", "Epilogue" and "Le Jardin des Plaisirs" sounds quite a lot like Gryphon, and that's definitively not bad! I love these tracks with their strong medieval influence. "SatanÚ Jardin" and "Le Sabbat des SorciŔres" reminds a little bit of Ange, while the title-track is a little more Gentle Giant-ish. A very nice album. My only complaint is that they on a few tracks uses an el-piano which don't fit their sound very well, but the tracks themselves are good.
Room - "Pre-Flight" (Deram 1970)
Room was an obscure British group who released a promising debut-album, and then disappeared into oblivion. They played a quite rough, unpolished and guitar-dominated style of early 70's progressive rock mainly influenced by jazz and blues, but they also gave the music a symphonic side by using lots of strings and brass. They were fronted by a female-singer, and her voice fitted well into their often melo-dramatic and complex songs. The title-track and the instrumental "Cemetery Junction" are both solid progressive rock tracks in several sections, and reveals a tight and technical very competent band. "Andromeda" shows the band from their most dramatic and grandiose side, while the more blues-inflected tracks "Where Did I Go Wrong" and "Big John Blues" are more modest and basic. The quiet parts of "No Warmth in My Life" tend to remind me of Affinity, and that's not a bad thing at all. "Pre-Flight" is an album with lots of qualities, and should be well worth checking out.
Rousseau - "Flower in Asphalt" (Streyer 1980)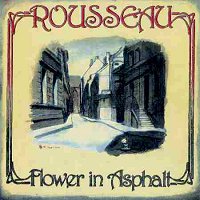 German progressive with a quite strong Camel-influence. This was their first album, and it's totally instrumental. The tracks are dominated by relaxed and melodious flute very reminiscent of Andy Latimer. There's also a lot of good organ and guitar here. But it's not only Camel these guys have listened to. The riff in the mid-part of "Dancing Leaves" is pure Genesis. "Le Grand Reveur" and "Entree" are both very relaxed and atmospheric tracks with lot of nice flute. "Skylight" has some quite symphonic passages and sounds like a mix of Camel and Genesis, just like "Dancing Leaves". "Glockenrock" is a more cheerful and Latin-inspired track. My only complaints about this album is a total lack of originality, and the band's synth sound was unfortunately very plastic-sounding (after all, we had entered the 80's here!). But if you like Camel and Genesis then you'll probably think this is an acceptable album.
Il Rovescio Della Medaglia - "Contaminazione" (RCA 1973)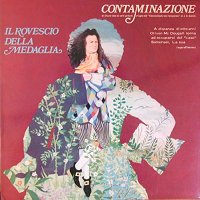 Il Rovescio Della Medaglia changed and improved beyond belief when keyboardist Franco Di Sabbatino joined them. "Contaminazione" stands as a landmark-album not only in Italian prog, but also in progressive rock in general as it remains the best and most successful attempt at fusing heavy and complex progressive rock with orchestrated classical music. The band managed to make an almost perfect fusion between rock and classical music on this one, which no one has done better before or since. The album had a concept about a Scottish musician from the 18th century who was so obsessed with Bach and his music that he became insane. The record opens with a short intro called "Absent for this consumend World" that leads us into "Ora non Ricordo Piu " that shows most sides of the album: strong, melodic vocals, energetic and complex instrumental-parts with lots of original and creative use of the Moog. And it gets real mighty when the well-integrated strings appears at the end. "Il Suono del Silenzio" features powerful, heavy and majestic riffs side by side with baroque passages with violins and harpsichord that evolves into a heavy organ-solo. Il Rovescio Della Medaglia made it sound like the two very different styles of music they're presenting here were made for each other. "Mi Sono Svegliato e..ho Chiuso Gli Occhi" combines an atmospheric and mellow organ with dramatic strings that gets relieved by an unexpected guitar-solo. "Lei Sei Tu: Lei" is a far more upbeat track with lots of harpsichord. Side 1 is closed gently by the beautiful ballad "La Mia Musica" that features sweeping and romantic strings. The second side offers the same fresh and genius mix of rock and classical music. The instrumentals "Cella 503" and the closing-number "La Grande Fuga" proves both that progressive rock and classical orchestrated music actually can be fused with a successful result. "Alzo un Muro Elettrico" combined just like "Il Suono del Silenzio" heavy progressive rock with baroque influences, and even added a slight touch of jazz. And all the songs floats seamlessly together, making a continuous flow of 40-minutes conceptual music. "Contaminazione" is undoubtedly one of the very best, most original and essential albums from the Italian progressive rock scene.

Ruphus - "New Born Day" (Polydor 1973)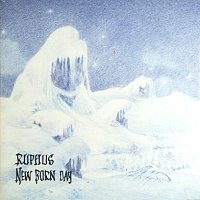 Ruphus were one of the most varied Norwegian progressive rock bands in the sense that they often would change their style from album to album, but always within a progressive frame. They started out as a quite big heavy prog band, featuring no less than seven members. On their debut "New Born Day" they had two lead vocalists, male and female. Gudny Aspaas was one of the very best Norwegian female singers in the 70's, possessing a high pitched and flawless voice that had no peer in Norway at that time. The male singer Rune Sundby was unfortunately quite the opposite, delivering some embarrassingly weak English vocals that slightly weakens the otherwise good impression of a very solid album. The opener "Coloured Dreams" is rather straightforward hard rock, but things do get a lot more complex and progressive in "Scientific Ways". That track along with "Still Alive" and especially the title-track features some very slight influences from Gentle Giant, but still apparent enough to be detected (at least in my ears). "Trapped in A Game" is Aspaas' definitive moment on the album, a kind of a progressive and grandiose ballad that allows her to display her voice and range in all its impressive glory. Among the other musicians we find keyboardist Hňkon Graf who had a quite powerful organ sound, and some very sparse use of synths (although that would change a lot later). Bassist Asle Nilsen also delivered some atmospheric flute on a few brief passages, the most noteworthy one probably at the end of "Scientific Ways". "The Man Who Started It All" is similar to what Uriah Heep did at the same time, but the closer "Day After Tomorrow" is the longest, most complex and progressive piece on the record, actually sounding a lot like Aunt Mary's "Janus" album from the same year. "New Born Day" is for many people a classic of Norwegian progressive rock.
Ruphus - "Ranshart" (Polydor 1974)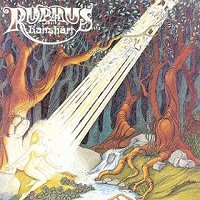 The first change in Ruphus' stylistic direction came already on the second album, which also partly had a different line-up. Aspaas, Sundby and guitarist Hans Petter Danielsen were all out of the band, and they had got a new singer in Rune ěstdahl. And unlike Sundby, he was able to sing in a fairly decent English. Musically, "Ranshart" moved away from the heavyprog of "New Born Day" and headed for a lighter, more symphonic and Yes-influenced kind of progressive rock. Graf had now added Mellotron to the band's sound, and also used the synths on a wider scale. The sound and arrangements of the album will undoubtedly appeal to any fan of classic 70's progressive rock, although I personally feel the material could have been a bit more distinctive. The only really outstanding track for me is the instrumental "Pictures of A Day" with lots of delicious melodic flute from Nilsen and tight playing from the whole band. The other tunes are nice and listenable, but nothing really special. The opening riff of "Love is My Light" could have been taken straight from "The Yes Album", and ěstdahl's light voice is not all that far from Jon Anderson. "Easy Lovers, Heavy Moaners" is in fact quite commercial, and was probably meant to be a kind of hit, although it never became that. The lack of some really outstanding songwriting on the album tempts me to draw comparisons to Druid. Just like that band, "Ranshart" succeeds quite well in creating a Yes-like sound, but fails to deliver material above the average. So no matter how bad Sundby's English vocals were, "New Born Day" still had the best material of Ruphus' two first and most typically progressive records.
Ruphus - "Let Your Light Shine" (Polydor 1976)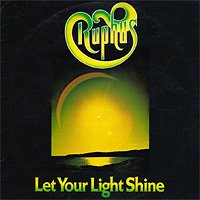 ěstdahl left Ruphus after "Ranshart", and his replacement was surprisingly none other than Gudny Aspaas who made her first return to the band. The legendary Norwegian guitarist Terje Rypdahl, who also played synths on a couple of tracks, produced Ruphus' third album: "Let Your Light Shine". Musically it was an even more drastic departure than what "Ranshart" had been from "New Born Day". Now the band went for a smooth and very jazzy sound that sounded nothing like their two first albums. Graf had ditched both the Mellotron and organ, and focused now entirely on synths and el-piano. Aspaas adapted her vocals perfectly Ruphus' new style. This can be enjoyed in all its glory in "Sha Ba Wah" and "Brain Boogie". Here she beautifully sings wordless vocal themes that stick to your ears from the very start, and the many long solo-passages are stuffed with intense duels between Graf and guitarist Kjell Larsen. The title-track is the only tune on the album with lyrics, and Aspaas' voice floats gently amidst distinctive piano-riffs and some truly progressive synth-solos. "Corner" is a laidback tune that reminds a little bit of Sky, even if this was four years before that band recorded anything. "Second Corner" is much more energetic with lots of jazzy guitar and synth-themes among the many solos. The record also included two short pieces in form of the purely guitar-based "Grasse" and the atmospheric "Nordlys" where Larsen's flute blends in with the guitar and synths to create a haunting little thing inspired by the northern lights, one of the most spectacular and beautiful of all natural phenomena. With its solid melodies, flawless production and pleasant sound, "Let Your Light Shine" is next to "New Born Day" Ruphus' best work.
Rush - "A Farewell to Kings" (Mercury 1977)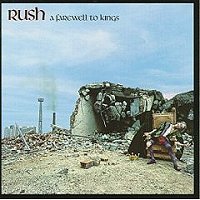 In my opinion, this album has Rush' most fully realised progressive sound. The group had began to use minimoogs, and Peart was also using a lot of bells and other stuff which added new colour to the band`s sound. This can be heard very well in the fantastic 11-minute "Xanadu", which gets my vote as Rush` best track, next to "2112". The minimoog is used in a very tasteful way, and the whole track has a kind of a fairytale-paradise atmosphere, that is unresistable. There are other very atmospheric parts here too, like the acoustic intro to the title track, and the relaxed "Madrigal". "Cygnus X-1" is possibly Rush` most complex track ever, and the story was continued on the next album. "Closer to the Heart" was the single from the album, and became the band`s first hit. I think I would say that this is the best place to start, if you want to get into Rush, and you should really want to do so!
Rush - "Hemispheres" (Mercury 1978)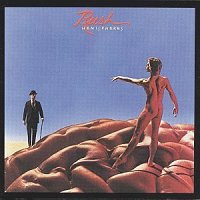 Probably their most accomplished progressive release of the 70's. It continued in the same sound as "A Farewell to Kings" with Neil Peart's tasty moog even more integrated in the sound. All the tracks here are complex and progressive, with the exception of the straightforward rocker "Circumstances". The 20-minute title-track was the continuation of "Cygnus X-1 Book I" and showed that the band handled long-scale compositions better with each release. The track was maybe not so varied as "The Fountain of Lamneth" and "2112" but it worked a lot better as a long, continuos track because it was not just a bunch of short songs tied together as one long piece. The best track on the second side was probably "The Trees". It had some very amusing (and metaphoric?) lyrics about the fight amongst the trees in a forest. The final track on the album is a long and complex instrumental where the band really cut loose. Lots of great riffs and solos. One of Rush' best albums.