Previous Page
Starcastle - "Starcastle" (Epic 1976)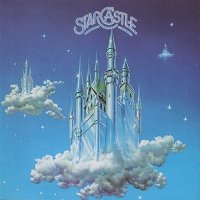 This American band is probably the most extreme clone-band I've ever heard. The band did absolutely everything to sound EXACTLY like Yes, and worst of all, they succeeded extremely well! Starcastle cloned Yes so perfect that it's in fact a pure delight to listen to them. The performance is awesome. You can really hear that this is musicians of a high class. The same goes for the songwriting. The keyboard arrangements are just so tasteful and perfect that you could cry. THIS is the way symphonic progressive rock is meant to be! You can probably say that this isn't genius. Starcastle did nothing else than writing songs which they played with another band's sound. But they did it so damned well that I just can't find anything negative to say about it. This is cloning as art, and the album is a treasure for any Yes fan.
Label
Starcastle - "Fountains of Light" (Epic 1977)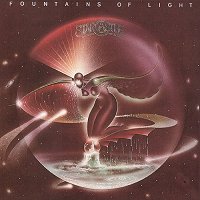 The second Starcastle album and also their best. The songwriting is even better than on their great debut, and the production is also more powerful. The album delivers six delicious pieces of their VERY Yes-influenced symphonic progressive rock. The opening track "Fountains" is a 10-minute epic stuffed with powerful riffs, themes and their awesome vocal-harmonies (which sometimes actually surpassed Yes themselves!!). "Dawning of the Day", "Silver Winds" and "Diamond Song (Deep is the Light)" are all unbelievable catchy symphonic progressive rock tracks which just stucks in your head and refuses to get out of there! "True to the Light" and the acoustic "Portraits" are both more relaxed tracks with very beautiful melodies and instrumental sections dominated by the Wakeman-like moog sounds of Schildt who actually is the most dominant musician in Starcastle's sound. Even if they had two guitarists there's few or none guitar solos here and the guitars seems rather to be very integrated in the whole sound. Anyway, this is a classic of American 70's prog, high up there with albums like Kansas' "Leftoverture", Cathedral's "Stained Glass Stories", Yezda Urfa's "Sacred Baboon" and Mirthrandir's "For You the Old Women".
Starcastle - "Citadel" (Epic 1977)
The third album was finished and released already later the same year as the classic "Fountains...". Although it's a tad weaker than the two first albums, it's still a good and even work of more Yes-styled symphonic progressive rock. With the exception of "Evening Wind" (Yes meets ELP!!) and "Why Have They Gone", the tracks follows a more simplified and less complex structure than the songs on the two first albums. But fortunately, this didn't prevent most of the tracks to be quite good. Just check out "Shadows of Song", "Shine on Brightly", "White Wings" and "Change in Time". However, the two earlier mentioned and more complex tracks are probably the best ones on the album. And I can live without the two pure pop-tunes "Can't Think Twice" and "Could This Be Love". Both these tracks pointed forward to the very forgettable "Real to Reel"-album that was released the year after and became their last album. But on "Citadel", Starcastle was still a very good band most of the time. Check it out after you've bought "Fountains" and the first album (in that order).
View the cover.
Starcastle - "Real to Reel" (Epic 1978)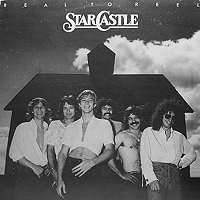 Starcastle did unfortunately chose to end their career the same way as too many other progressive rock bands of the 70's. Their label had realised that progressive rock was not the big thing in 1978 any longer, and they put a lot of pressure on the band to make a slick and commercial album. The result was "Real to Reel" and this AOR-turkey was of course doomed to be their weakest album. It even failed it own intensions as it also proved to be a commercial fiasco. There was almost nothing left of their excellent, Yes-influenced progressive rock on this album, just plain and crappy AOR. The playing and production is excellent, but it doesn't help when the music is nothing more than a big yawn. "She" has still some of the classic Starcastle-sound and the distinctive keyboards of Herb Schildt, but the track itself is nothing special. Tracks like "Whatcha Gonna Do (When it All Comes Down on You)" and "Nobody's Fool" has no other function than reminding us all of why 99% of all AOR is worthless crap. The opener "Half a Mind to Leave Ya" and "So Here We Are" are attempts at making rocking and energetic tracks, but both ends up sounding wimpy. "We Did It" tries to recreate some of the catchiness that Starcastle actually had on many of their tracks, but this one sounds just sadly uninspired and weak. The Styx-like ballad "When the Sun Shines at Midnight" is the only song here that is close to being a decent tune. A very forgettable effort, but progressive rock fans will always remember them for their excellent three first albums.
Still Life - "Still Life" (Vertigo 1970)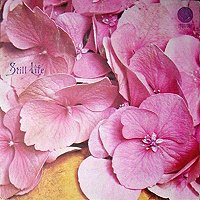 This mysterious group (nobody seems to know who actually played in the band) released their first and only album on the Vertigo-label in 1971. Their music was organ-based progressive rock. The organ-player had a warm, atmospheric and very typical progressive sound on his organ, but his playing never went into very virtuosi solo-passages as the songs on the album were more based in strong and structured melodies than instrumental exercises. The opening number "People in Black" was very representative for the album. Good melodies sung with strong vocal-harmonies and with the earlier mentioned organ-sound as the instrumental foundation in the sound. "Don't Go" is a good ballad and the best example of the band's vocal-harmonies. "October Witches" is also a great song, but maybe a bit repetitive. The maybe best song on the album is in my opinion the more acoustic-based "Love Song No.6 (I Never Love You Girl)". A superb song with a great melody and tasty arrangement. "Dreams" is much harder rocking, with a catchy and aggressive chorus. The closing number "Time" is on the other hand mediocre and stands as the weakest song here. But most of the album is a very nice slice of organ-based progressive rock, and is recommended for everyone who just can't get enough of that early 70's feel and atmosphere.
Strawbs - "Just a Collection of Antiques and Curios" (A&M 1970)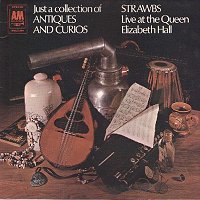 Strawbs started in the late 60's as an acoustic folk-band. However, leader Dave Cousins had far higher ambitions than that, and they soon hired the then unknown Rick Wakeman to turn the group into a more progressive direction. "Just a Collection of Antiques and Curios" was their third album, but their first interesting one from a progressive point of view. It was actually a live-album, but with the exception of a very extended version of "Where is this Dream of Your Youth" from their debut-album, all the tracks were new ones. The band's desire for becoming more progressive is best heard in the 12-minute "The Antique Suite" that is divided into several good songs dominated by Wakeman's harpsichord, Richard Hudson's congas and not at least Cousins' very distinctive voice that always has been one of Strawbs' trademarks. The earlier mentioned version "Where it this Dream of Your Youth" features a long and fantastic organ-solo from Wakeman that easily is among his best ones. The album also included a pure solo-piece for Wakeman in form of "Temperament of Mind" that is basically a medley of several classical themes played on piano. This was the track that made the music press for the first time declaring Wakeman as a keyboard wizard. The rest of the album consisted of three folk-ballads where "Song of a Sad Little Girl" is the best one. The lyrics of "Martin Luther King's Dream" is interestingly enough the last speak he ever performed before he was assassinated, while "Fingertips" is a slightly psychedelic piece with some sitar from Hudson. The album was only the beginning of Strawbs' evolution towards progressive rock and is therefore only a transitional work, but still an enjoyable one as all the material is good.
Strawbs - "From the Witchwood" (A&M 1971)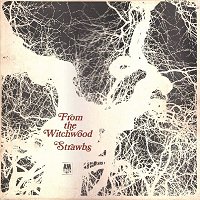 The last Strawbs-album to feature Wakeman as a fulltime member was recorded under some unfortunate circumstances with lots of hostility between several members of the band, and the record was given a rather lifeless production. "From the Witchwood" also proved that Strawbs at this point still was in a transitional phase and in search for their definitive sound and style. The album consisted of nice folk-rock with some minor progressive tendencies, mostly through Wakeman's keyboards. But some of the songs were strong enough to become standards in Strawbs' live-set. The best known is probably "The Hangman and the Papist" that featured one of Cousins' strongest and most heart-rending lyrics. The title-track is also a strong tune with an atmosphere that nicely lives up to the name of the song. "Sheep" is a far heavier one, dominated a lot by Wakeman's organ. But my personal favourite-track here is the stunningly beautiful "The Shepherd's Song" as it's the one that points most forward to the best albums by the band. The rest of the record is pleasant although quite average folk-rock.
Strawbs - "Grave New World" (A&M 1972)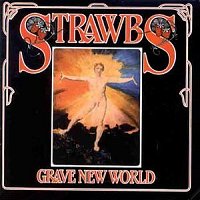 Rick Wakeman had left Strawbs the year before to join Yes, and was replaced by Blue Weaver. With this new line-up, the band would finally develop their distinctive, melodic symphonic progressive rock with strong folk-roots. "Grave New World" was their first symphonic album, and remains the best of Strawbs' releases for many people. The record came wrapped up in a fantastic triple gatefold-sleeve, complete with a beautiful booklet. The songs on the album are rather short and not very complex for being progressive rock. Their strength lies in the very strong melodies and the delightful arrangements that are full of organ, mellotron, tasty acoustic and electric guitar and beautiful folky vocal-harmonies. The excellent and thought-provoking lyrics of Cousins were another quality of the band. His lyrics revealed lots of social conscience and had often, especially on this album, religious overtones. "Benedictus" and "The Flower and the Young Man" are both two of Strawbs' most touching and beautiful songs, while the dramatic title-track with its genius twist in the lyrics ("Grave" instead of "Brave") was a harsh comment about the conflict in Northern Ireland. "Queen of Dreams" experiments a lot with backward-tapes and a really weird mid-part, even if the song itself is based in a rather simple and nice folk-melody with the beautiful mellotron-flute on top. "Tomorrow" is the most conventional progressive track here and can remind a bit of heavy Genesis. There's also a bunch of very short acoustic pieces spread over the album, serving as nice breaks between the darker tones of the main tracks. This should be your first album by Strawbs.
Strawbs - "Bursting at the Seams" (A&M 1973)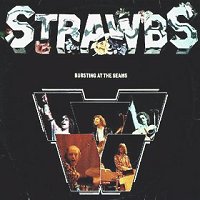 "Bursting at the Seams" turned out to be Strawbs' best-selling and most known album as it featured their first hit-singles with the catchy and energetic "Lay Down" and the folky anthem "Part of the Union". But it also included longer and more suite-like pieces. "Down by the Sea" is one of my absolute Strawbs-faves and it starts with a guitar-theme that is soon joined by a mighty mellotron-choir before it calms down to pleasant acoustic part, and then...BANG! A super-catchy hard-rock riff makes a very surprising entrance and Cousins sings convincingly about the hard life of fishermen's families while the mellotron contributes with more symphonic power. The track then returns to the opening theme that is now joined by a whole orchestra! This is for me symphonic progressive rock at its absolutely best and most dynamic. The first part of "Tears and Pavan" is a mellotron-drenched and depressive song and stands as the darkest moment on the album. The last part of the track makes a striking contrast with its uplifting Spanish guitar and joyful folk-feel. The rest of the album includes beautiful and atmospheric songs like "Lady Fuschia" and "The Winter and the Summer". The opening-track "Flying" is yet another excellent example of how the band were able to melt folk-rock together with symphonic progressive rock to create their own unique sound and style. This album is a display of great musical taste.
Strawbs - "Hero and Heroine" (A&M 1974)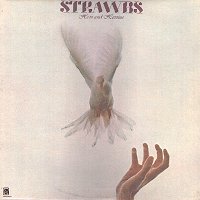 Strawbs experienced some dramatic personnel-changes in 1974, when Dave Cousins and Dave Lambert suddenly found themselves as the only members left of the band. But they quickly gathered together a new line-up and continued as if nothing had happened on "Hero and Heroine". It proved to be a very strong and even album with no bad songs and including two of Strawbs' best tracks ever: the opening-suite "Autumn" and the title-track. "Autumn" has all the elements of classic, progressive Strawbs: mighty mellotron-passages, an overall mellow mood and wonderful, harmonized folk-vocals. The title-track is a genius little tune that varies between a quirky vocal-section and a Mellotron-riff that must have made Tony Banks and Rick Wakeman envious. "Midnight Sun" and "Out in the Cold" are atmospheric and pleasant, laid-back songs. "Round and Round" is the heaviest song on the album, and makes quite a contrast to the two earlier mentioned songs. "Shine on Silver Sun" was the single from the album, and is very representative for Strawbs at their most symphonic. "Sad Young Man" introduced el-piano to the band's sound, and it works very well. "Hero and Heroine" is easily among Strawbs' finest releases.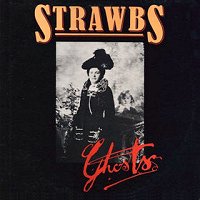 "Ghosts" can be counted as the last classic Strawbs-album, even if it included light-weighted filler like "Where do you Go (When You Need a Hole to Crawl In)" and "Don't Try to Change Me". The other songs here are so strong that they more than enough makes up for that. This was actually the Strawbs-album that had most of what you could describe as "suites". First of all you have the superb title-track. It starts with a quiet and harmonious acoustic part with lots of harpsichord, acoustic guitars and of course Cousins' very distinctive voice. It slowly builds up to the dramatic main-part of the song, and this could be described as energetic and melodic progressive rock at its best. Even more dramatic and symphonic is the powerful and heavy "The Life Auction". Cousin's way of singing here is actually not all that far from Peter Gabriel, which of course gives the track a slight Genesis-feel. "Starshine/Angel Wine" has a structure quite similar to "Down by the Sea" and the band again proved that progressive rock could be catchy and immediate. "Grace Darling" is one of the band's most beautiful ballads, and includes a great choir-arrangement. And if they had added a flute, the single "Lemon Pie" would have sounded a lot like what Jethro Tull were doing around at the same time. But the band was starting to lose the attention of the audience, and this would of course result in desperate attempts at a more commercial style on the albums that still was to come.
Strawbs - "Nomadness" (A&M 1975)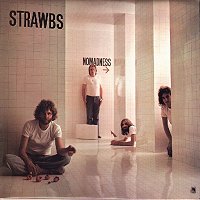 Strawbs started to run out of steam after releasing four classic albums in a row, and the disappointing "Nomadness" marked the beginning of their musical decline. Keyboardist Hawken had just left the band, and they chose to use several guest-musicians instead of finding a permanent replacement for him. The result was that the mighty symphonic sound from the previous albums was more or less completely gone on "Nomadness". The songs had also become more commercial and mainstream. It was no surprise that the band finally seemed to sell out, as their sales had dropped considerably already by the time of "Hero and Heroine". The best songs here are "The Golden Salamander", "A Mind of My Own", "Hanging in the Gallery" and "The Promised Land". These are not surprisingly the songs that are closest to the classic Strawbs-style. Cousins' own contributions were wildly uneven this time, with mindless filler like "Back on the Farm", Tokyo Rosie" and the extremely boring "Absent Friend (How I Need You)" as the low-points. The rest is uninteresting and average 70's rock. They even tried to sound like Bad Company (yuck!) in "Little Sleepy". "Nomadness" was the beginning of the end for Strawbs as a good and interesting band.
Strawbs - "Deep Cuts" (Oyster 1976)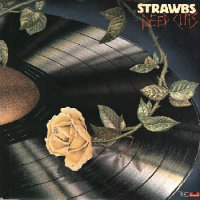 "Deep Cuts" attempted to fuse the mainstream-style of "Nomadness" with the symphonic grandeur of their classic albums. The result was uneven, no matter if the mellotron again was back in their sound or if Cousins himself insists that this is one of the best albums his band ever made. The best song on the record is undoubtedly "Beside the Rio Grande" that both musically and lyrically would have fitted right into "Grave New World". "Simple Visions" is one of the few of Cousins' more "cheerful" tracks that I actually like. The same goes for the irresistible catchy single "Charmer". "The Soldier's Tale" is also not bad, as it shows Strawbs from their symphonic and most dramatic side. But most of the other songs seem to linger in the indistinctive sound of the previous album. The opening track "I Only Want My Love to Grow in You" sounds scarily much like Dr. Hook and that's probably no coincidence as that awful soft-pop/quasi-country band enjoyed lots of success around the same time. It also sounded like they attempted to wipe out any trace of personality with the faceless AOR of "Turn Me Around". And even the mellotron can't save "Hard Hard Winter" from being a slick and tedious soft-pop ballad. Strawbs had now clearly seen their best years, and the rest of their output is in my opinion of interest for diehard-fans only.
Streetmark - "Nordland" (Sky 1976)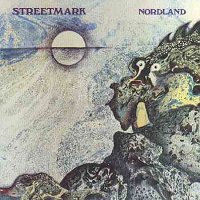 I must admit that I don't know very much about this German group, but I think "Nordland" may was their second album (it's actually stated in one of the songs!). Anyway, this is quite traditional symphonic progressive rock dominated by the classical-influenced keyboards of their female keyboard player Dorothea Raukes. She uses organ, harpsichord, el-piano and some German-sounding synths to quite good effect. There's also some gutsy, electric guitar work here and the singer fortunately sings in a decent english (unlike too many other German vocalists). The album is divided into two long suites and a short adaption of a Bach-theme. The first suite is called "House of Three Windows" and is actually quite good. It includes an unusual and very progressive version of "Elanor Rigby". The title-track suite also features some good and interesting tendencies, but as a whole it's all too mediocre and uninspired. I don't find so much more to say about this album. It has a few good parts, but too little to make it worthwhile.
Subject Esq. - "Subject Esq." (CBS 1972)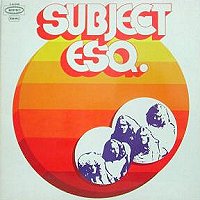 A good but very overlooked German group. They played a style of progressive rock that wasn't symphonic at all, but took influences from...well, almost everything. On their debut-album (and the only one under the name Subject Esq.) you'll hear elements of folk, jazz, and blues and not at least rock, and everything is played in an inspired, powerful and energetic way. The songwriting is good, and the highlight of the album is with no doubt the 12-minute "Mammon". A complex track stuffed with great themes and melodies with energetic instrumental parts. The arrangements on the whole album are loaded with saxophone, flute and organ. Other memorable tracks include "Alone", "Giantania" and the instrumental "5:13". This is a strong album that will appeal to most lovers of early 70's progressive rock. The band would later change name and become Sahara.
Supersister - "Present from Nancy" (Polydor 1970)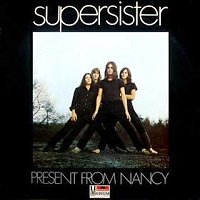 One of the best Canterbury bands was ironically enough not from Canterbury at all. In fact, they weren't even British! Supersister came from the Netherlands and melted strong influences of the Canterbury-style with some typical Dutch progressive rock trademarks. Keyboardist and singer Robert Jan Stips was the man in the band who more than anyone else was responsible for the band's resemblance to the Canterbury-style, as his singing reminded a lot of Richard Sinclair, while his very fuzzed and distorted organ-tone was reminiscent of Dave Stewart. The band's debut "Present from Nancy" is one of their best ones, consisting of four lengthy tracks where three of them were divided into several sub-sections. The title-track kicks off the album with a rhythmic percussive attack from drummer Marco Vroljik over a typically Dutch-sounding melodic theme. The main section of the track is a fast-paced, tight and energetic piece driven forward by an intense piano-riff with some striking stop/start sequences where Sacha van Geest's flute literally plays and important role. "Memories are New" is the first track with vocals, and is based around a catchy and VERY Canterbury-like song. The instrumental sections of the track are often distorted and weird, but always dynamic and powerful. And it calms down in the end with a beautiful and atmospheric part with Van Geest's flute. "Corporation Combo Boys" is just some short nonsense that obviously was a of tribute to Frank Zappa & co. and unfortunately ends up sounding just like The Mothers of Invention at their most idiotic and disposable and is not really worth being around the other tracks on the record. Fortunately it's only one and a half minute long. "Metamorphosis" starts very dramatic with Stips' twisted organ on the very front of the sound, and there's even a slight classical influence around the vocal part. The main portion of the track is however taken up by a monotonous and rather distorted jam, showing the band from their roughest side. The closing track "Dona Nobis Pacem" is completely different from the rest of the album, and can best be described as experimental and improvised progressive mood-music, and makes a mind-expanding finale to one of the finest debuts from a Dutch progressive rock band.
Label
Supersister - "To the Highest Bidder" (Dandelion 1971)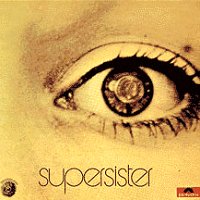 Supersister followed up their promising debut with the perhaps even better "To the Highest Bidder". It opens with one of their very best tracks in form of the incredibly compact and intense "She Was Naked". Despite not being even four minutes long, it's a breathtakingly complex piece that manages to incorporate every side of the band. It starts as a gentle, melodic ballad with gorgeous flute and laid-back vocals. After a few verses it explodes into some very powerful riffs alternated with some fast, quirky and rhythmically complicated chords on el-piano before bursting into the probably most energetic Gregorian chant you'll ever hear! The band then rounds it nicely off with a short and tight jam. Now this is indeed a very good way to open a progressive rock record. The nearly 11-minute "A Girl Named You" is yet another one of the band's very best tracks. It starts with a lengthy instrumental section where the el-piano and flute play energetic themes and riffs before the track seamlessly changes form into the vocal part that features one of the most infectious and memorable vocal melodies the band wrote. The song slows down to a moody ballad in the end, and Stips' vocals are both charming and pleasant. There's actually also a small glimpse of Mellotron to be heard here, and it should be noted that the distorted organ is not at all as dominant on this album as on the debut. "No Tree Will Grow (On too High a Mountain)" is slightly untypical, being a slow and not all that complex ballad with a progressive edge that reminds more of Procol Harum than Supersister. "Energy (Out of Future)" is on the other hand a 16-minute monster that possibly was the band's most demanding and intricate piece. Here they blend the Canterbury and Dutch style of progressive rock into a complicated web of quirky themes, melodies, chord-changes and rhythms, taking each style to the very limit. The short and light ballad "Higher" seems like a very modest finale after this, and although being a bit unremarkable compared to the rest of the album, proves that a big part of progressive rock after all is about contrasts, dynamics and variation. Next after Focus' "Moving Waves", this is the second album I would play for anyone unfamiliar with Dutch progressive rock.
Label
Sweet Smoke - "Just A Poke" (EMI 1970)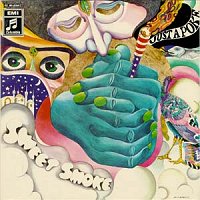 The first, and from what I've been told, best and most progressive of the two studio- albums by this American group (who in fact lived in Germany). Judging from "Just...", Sweet Smoke was one of the first American groups who really could be called progressive rock. The album is made up of two sidelong tracks. The first, "Baby Night" has got mellow vocal-parts with some Tull-sounding flute. The instrumental parts are more uptempo, and dominated by the group's very distinctive guitar sound (they used no fuzz). They also didn't use any keyboards at all. I think these elements gave the group a sound of their own, and it's not easy to label their progressive rock. "Silly Sally" is more based in energy and jams and it works very well. Energetic instrumental parts driven forward by saxophone and the earlier mentioned guitar sound, while the vocalist sings in a very cool and slightly jazz-influenced way. It also features a great percussion part (in fact one of the more interesting drum-solos I've heard). Overall, a very interesting and progressive album, which (apart from the Tull-sounding flute) sounds like no other band.